Unconventional Thai holiday experiences
---
Everyone knows the usual stops in Thailand: party hard in Bangkok's nightlife, hit the beaches in Phuket, and go island hopping. But if you want to venture a bit off the beaten track and enjoy more unique, under-appreciated, but still unforgettable Thai holiday experiences to celebrate the end of the year, then we've compiled a list of spots we'd add to your vacation in Thailand. 
Add some spice to your end of year celebration with these 10 unconventional Thailand holiday experiences that's sure to elevate your Thailand holiday from ordinary to extraordinary.
---
1. Calypso Cabaret – where Thai entertainment meets Vegas glamour with a twist
---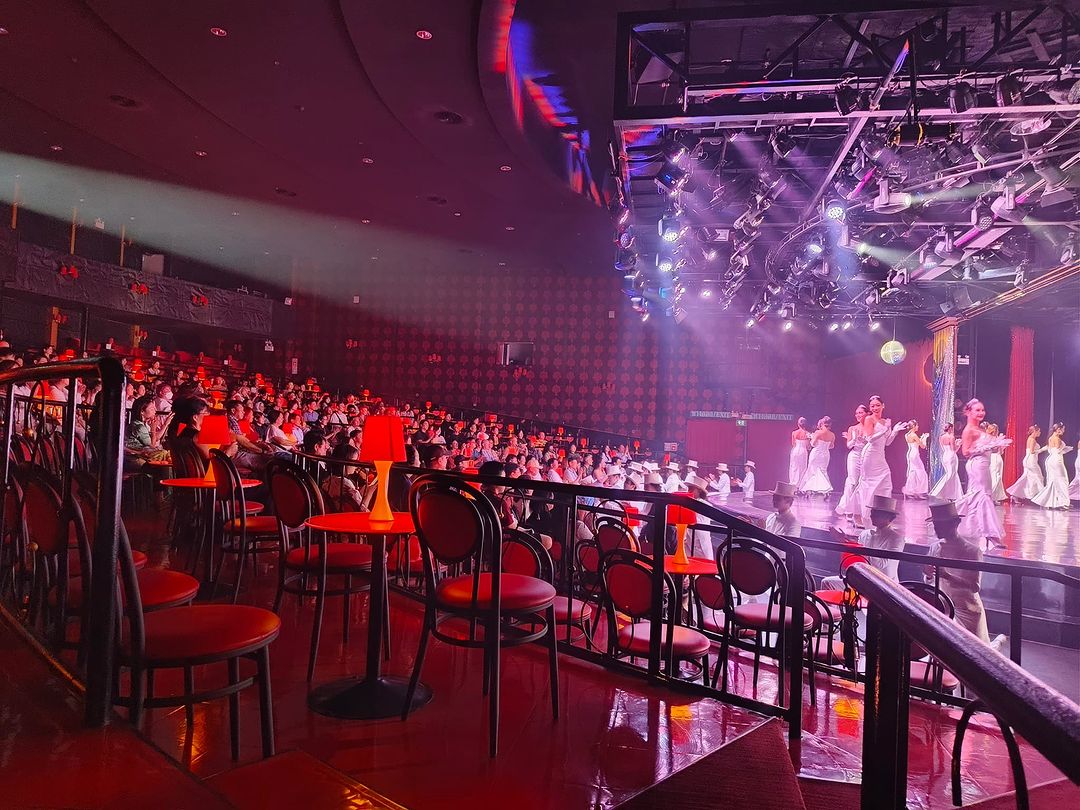 Image credit: @alisala_kookkik via Instagram
What's a better way to kick off your end of year celebration than a dazzling high-octane performance from the renowned cabaret show in Thailand? Calypso Cabaret is a one-of-a-kind experience that's sure to bring you a quick shot of Thai entertainment and culture with a dash of LGBTQ.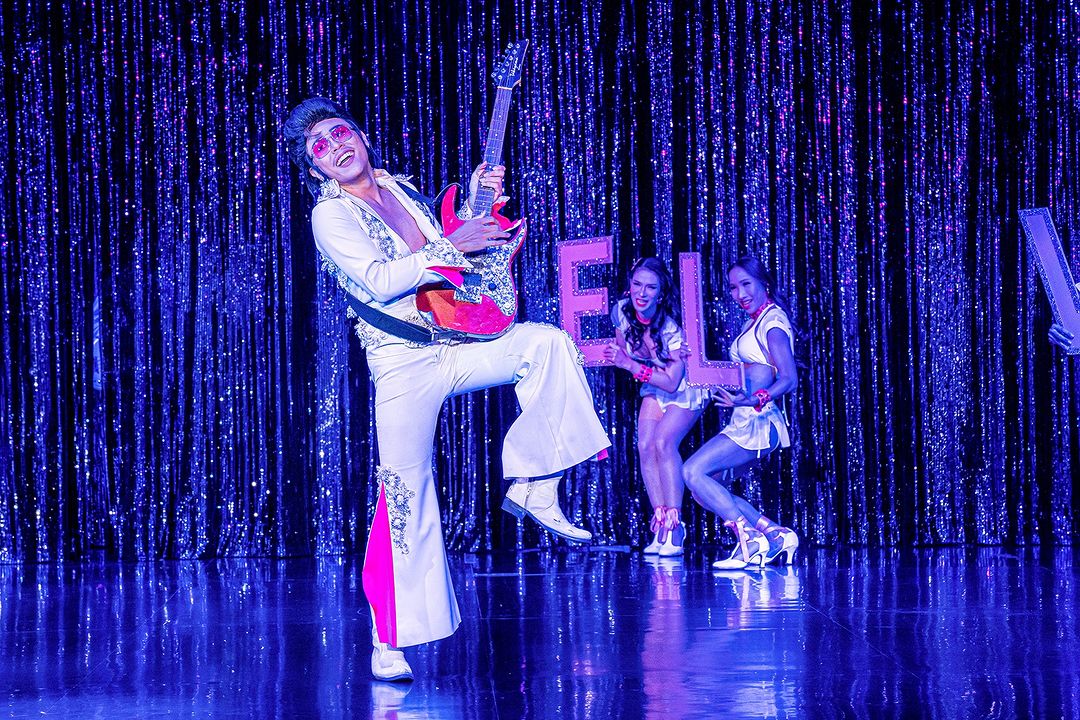 Image credit: @calypsocabaret via Instagram
The cabaret is located in Asiatique along the Chao Phraya riverfront, giving it a certain epic ambiance. Their passion-filled Vegas-style performances and iconic dance numbers will leave you in awe. You can even bring your kids in!

Catch an unforgettable and truly entertaining experience by booking your ticket here. 
And if your adventure takes you elsewhere in Thailand, fret not! Consider catching the Siam Dragon Cabaret in Chiang Mai or the Athena Cabaret Show in Phuket for a similarly spectacular experience. 
Calypso Cabaret
Address: Asiatique, The Rvierfront, 2194 Charoen Krung Road, Wat Phraya Krai, Bang Kho Laem, Bangkok 10120, Thailand
Opening hours: 9am-9.30pm, Daily
Contact: +66 86 349 1937
---
2. Rajadamnern Muay Thai Stadium (สนามมวยราชดำเนิน) – witness Thai boxing at this legendary venue
---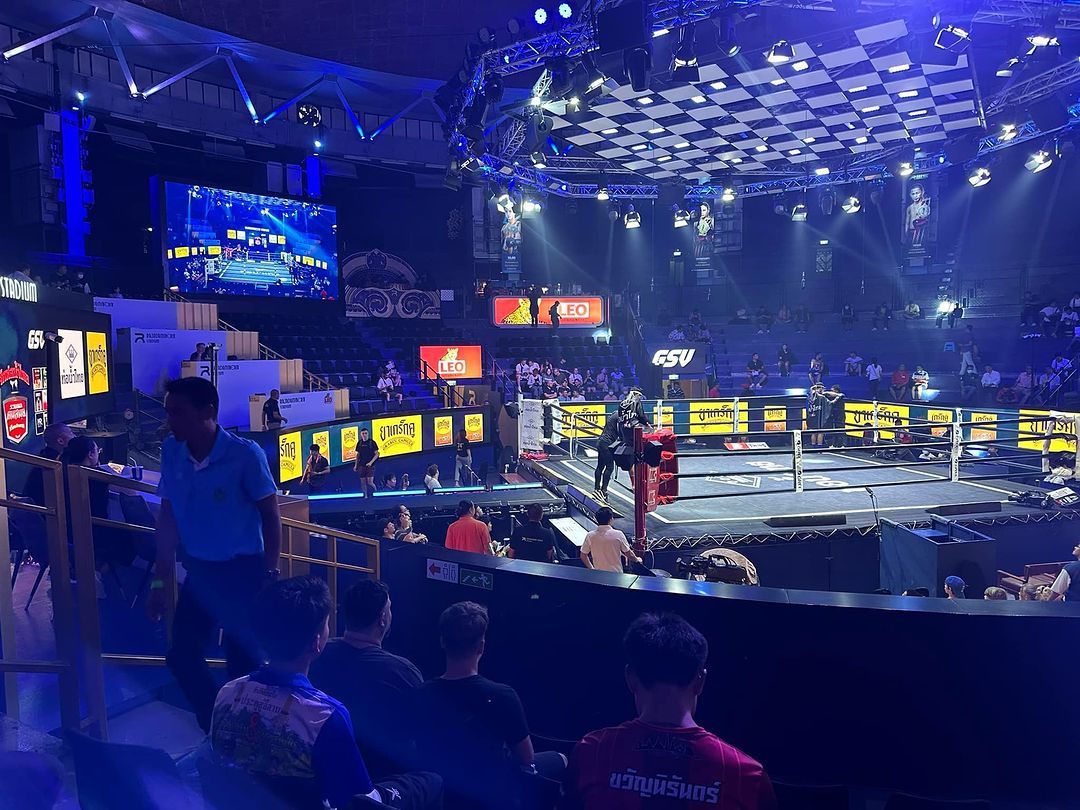 Image credit: @sitjekan via Instagram
Rajadamnern Stadium is the Mecca of Muay Thai. If you're a fan of martial arts, then you owe it to yourself to catch a fight at this legendary stage. Their live matches offer an electrifying experience you won't want to miss. One such example was last year when legendary Muay Thai boxer Buakaw had his rematch with the only man to have ever knocked him out.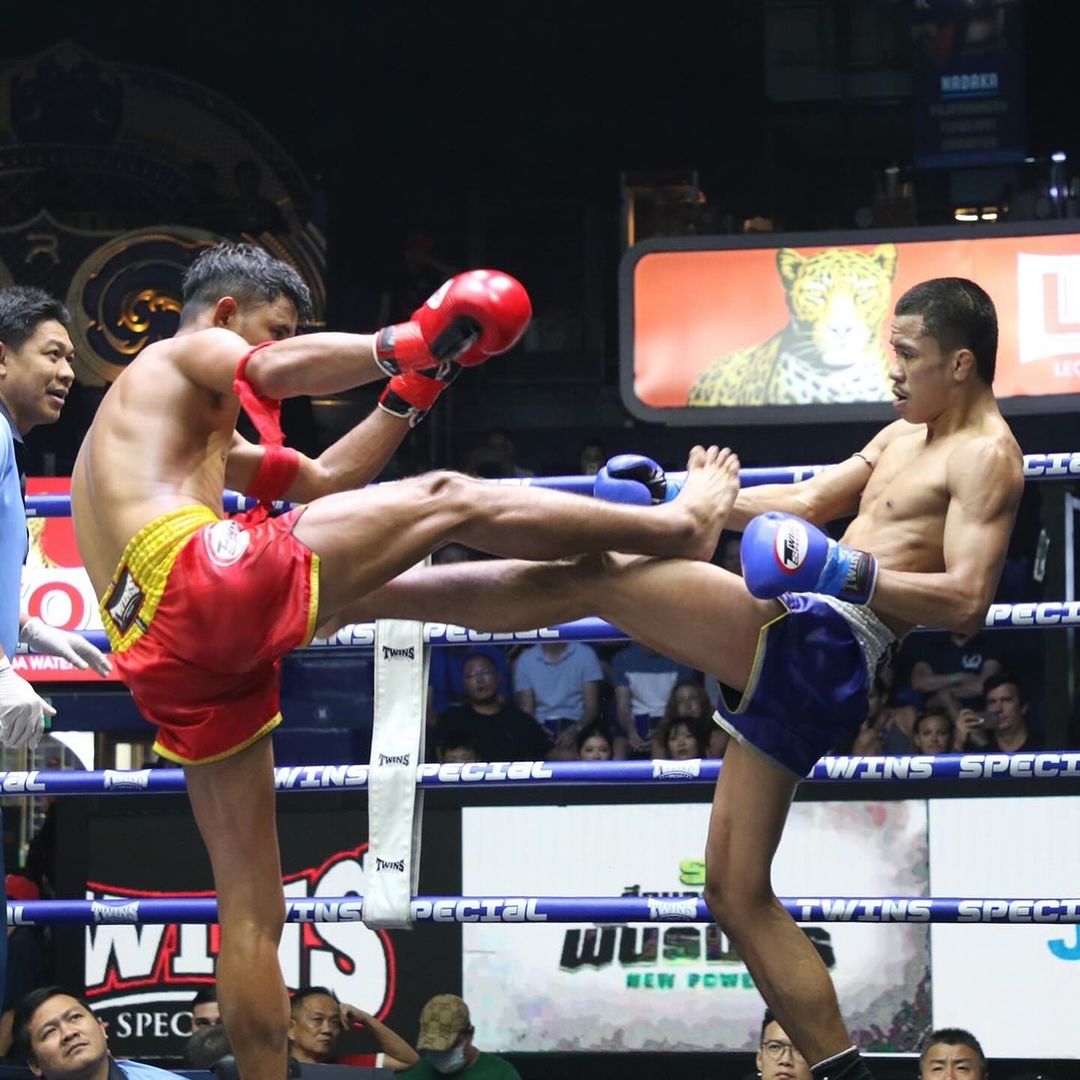 Image credit: @muaythai_phalungmai via Instagram
For an equally thrilling option, Lumpinee Boxing Stadium (สนามเวทีมวยลุมพินี) stands as a worthy alternative. This stadium was where Samart Payakaroon, universally hailed as the pinnacle of Muay Thai, made his mark with multiple championships. 
With the year ending soon, the fights are sure to be even bigger, so don't miss out on the action! Book your tickets at either of these legendary venues, or explore the many other options for boxing shows across Thailand. 
Rajadamnern Stadium
Address: 8 Ratchadamnoen Nok Rd., Pom Prap Sattru Phai, Bangkok 10100
Contact: +66 2281 4205 | Google Maps
---
3. Mae Kampong (หมู่บ้านแม่กำปอง) – a picturesque mountain village for a calm retreat
---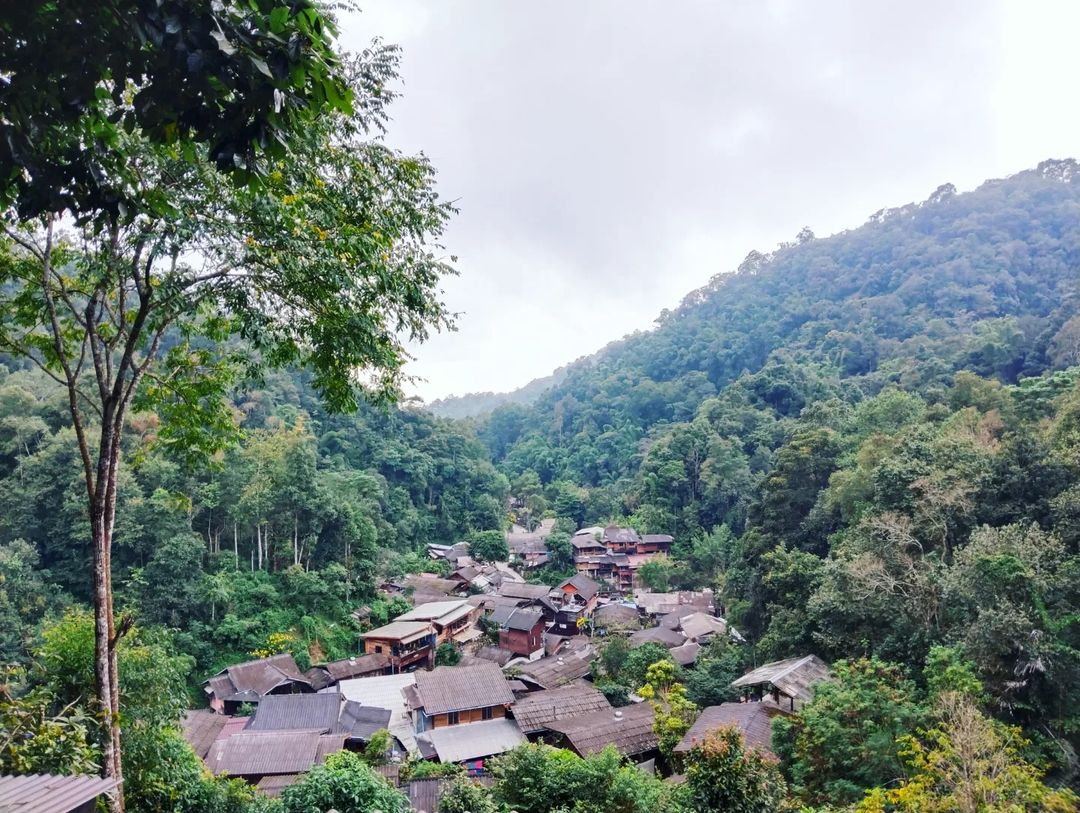 Image credit: @aristoton_p via Instagram
An end-of-year Thai holiday for locals on a budget must include a trip into the mountains. After all, this is as close as Thailand gets to actually experiencing snow. And when it comes to mountain holidays, you can't forget about the charming villages hidden in the northern mountains of Chiang Mai that embody the quiet idyllic life.  
Mae Kampong in Chiang Mai is one such village. What makes this one special is that the entire village sits along one road. It's absolutely tiny and stretches across probably only 1 kilometre, but makes up for it with its relatively unspoiled by commercial tourism vibes. 
You'll have to drive up there, but we recommend getting a van from Chiang Mai's Warorot Market for approximately ฿150 (~4.23USD). It'll take about an hour to get there, but you won't be stuck with a car with no parking spots. 
Address: V982+695, Huai Kaeo, Mae On District, Chiang Mai 50130 | Google Maps
---
4. Mae Ping River Cruise – A tranquil journey through Chiang Mai's riverside history
---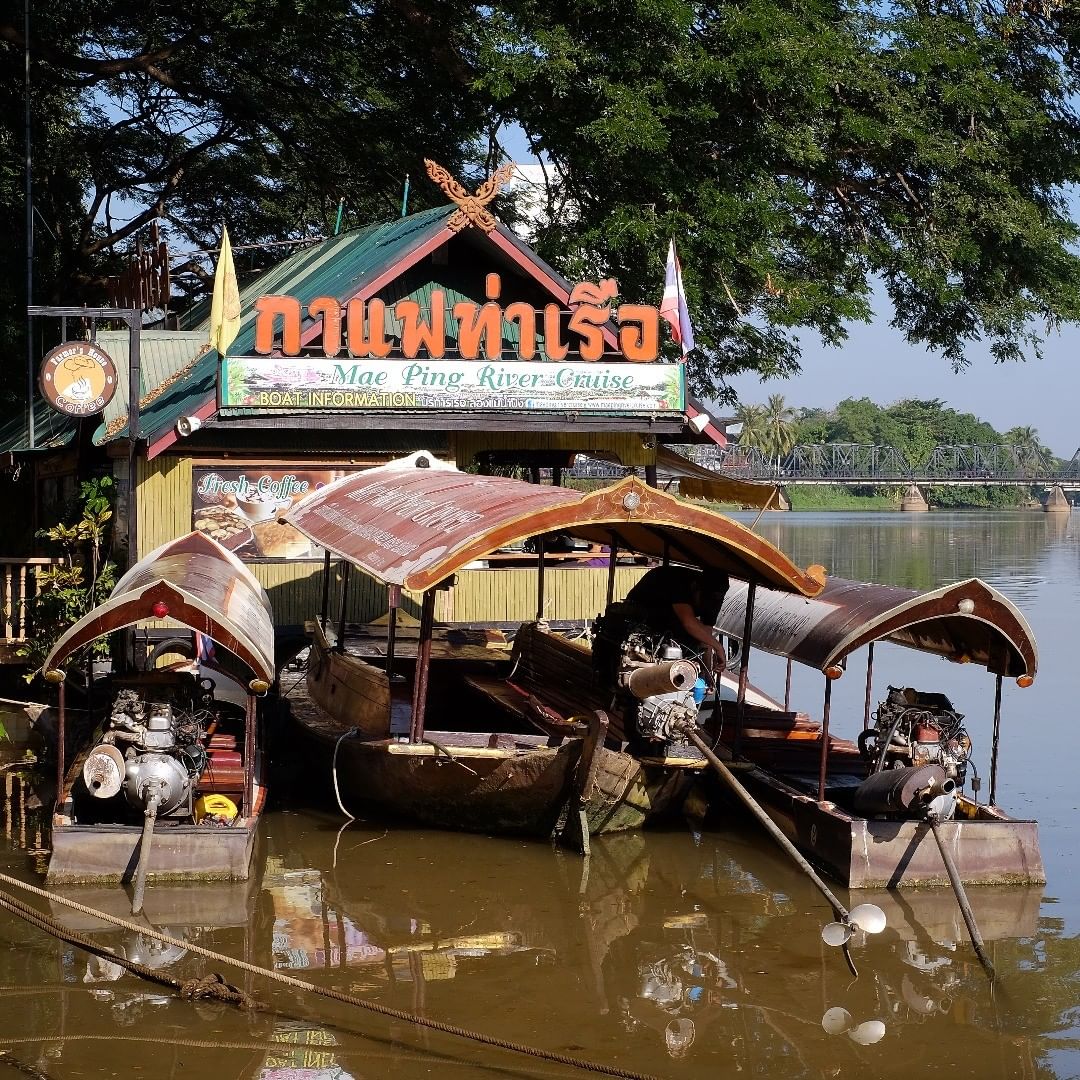 Image credit: @nightwalkermaxi via Instagram
Ever wondered what locals saw and felt back when Thailand was a kingdom of canals and rivers? 
With the Mae Ping River Cruise, you can see exactly that while cruising peacefully along the namesake river in Chiang Mai – and you can even bring the entire family. Don't worry, this isn't one of the crazy river joyrides that'll have you on the edge of your seat. Perfect for those new to Thailand, it offers a serene escape from the bustling motorboat scene you might associate with the country. Plus, it comes with a knowledgeable guide who'll regale you with stories about the sights along the way.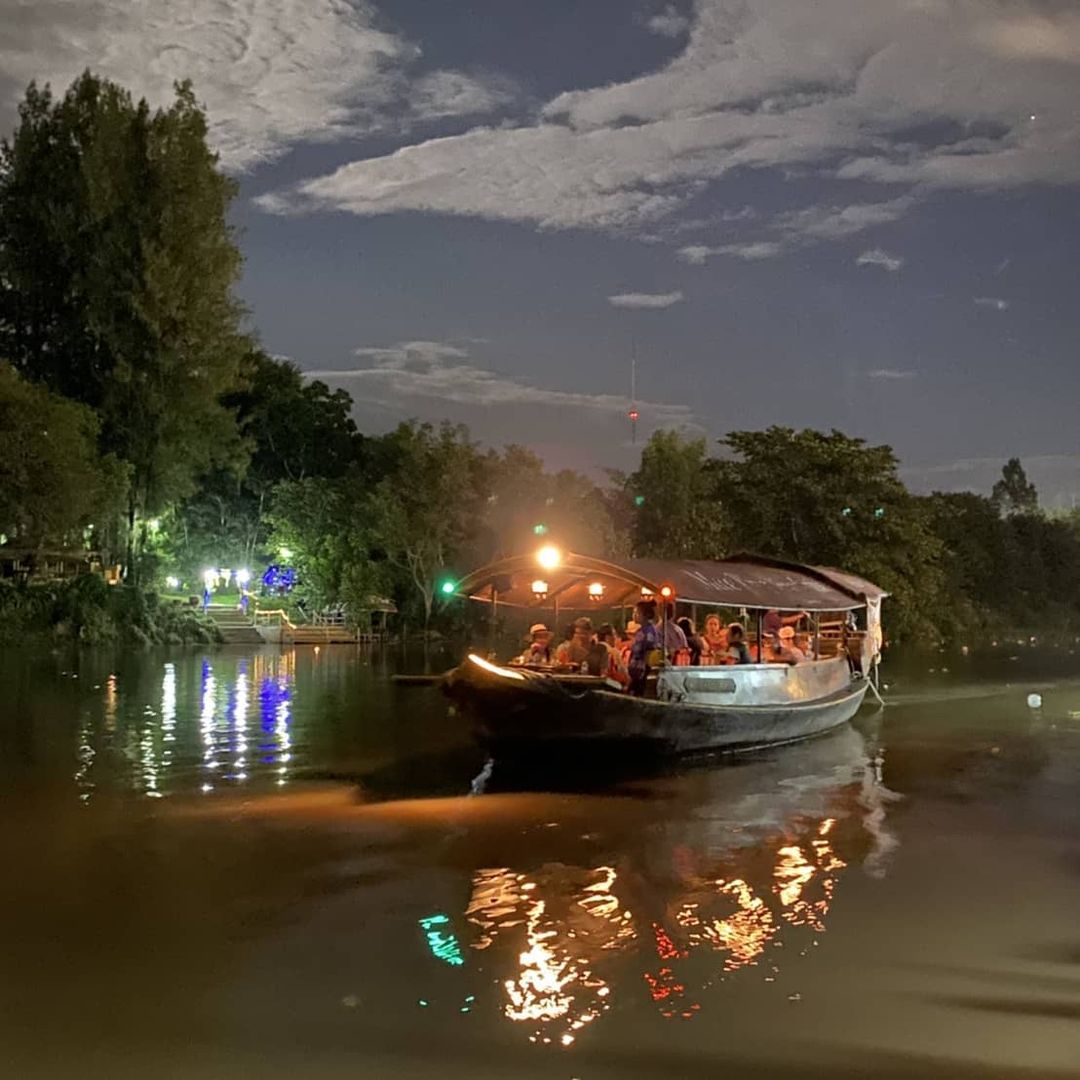 Image credit: @maepingrivercruise via Instagram
The cruise ends at a farmer's house where you will be regaled with a delightful array of fresh fruits. It's definitely one for the family – or if you're looking for a more peaceful escape and needed reset as we cap off 2023.
You can book your reset ride here. 
Address: Next to Wat Chai Mongkhon, 133 Charoen Prathet Rd, Tambon Chang Khlan, Mueang Chiang Mai District, Chiang Mai 50100
Opening hours: 9am-5pm, Daily
Contact: +66 5327 4822 | Google Maps
---
5. Doi Ang Khang (ดอยอ่างขาง) – Terrace farming, misty views, & pink flowers rivaling Japanese sakura trees
---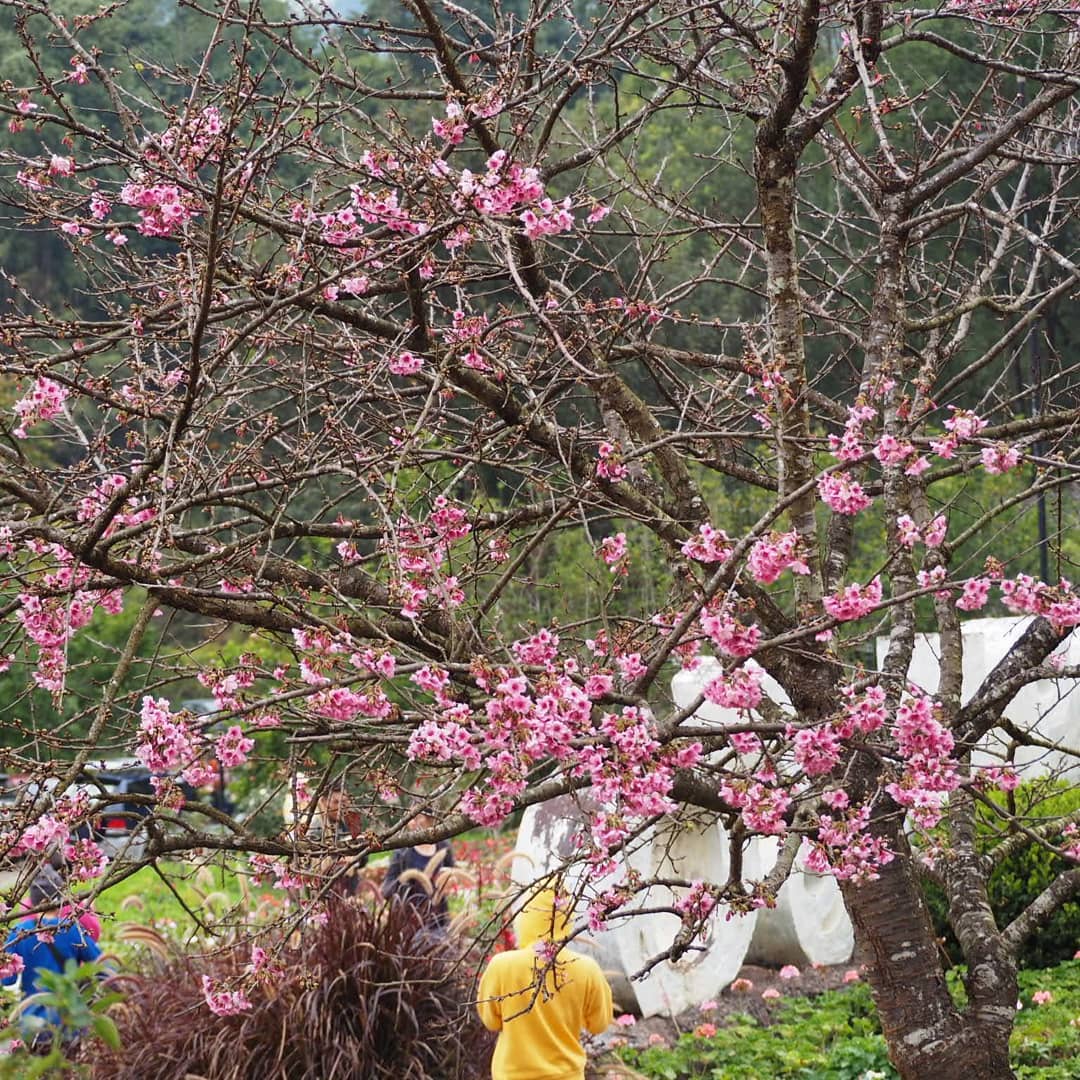 Image credit: @trip_chiangmai via Instagram
Speaking of seasonal things, Doi Ang Khang in the winter turns pink with sceneries to rival Japanese sakura trees.  
These trees are called dok phya seau khrong (ดอกพญาเสือโคร่ง) in Thai and are commonly known as the wild Himalayan cherry. 
The area also has a fantastic view of terrace farming. You'll even get to eat strawberries so fresh that the store will go pick them for you as you buy it. 
Address: Ban Khum Village, Mu 5, Mae Ngon Sub district, Amphoe Fang, Chiang Mai Province | Google Maps
---
6. WOW Park – watch science come to life beyond the classroom
---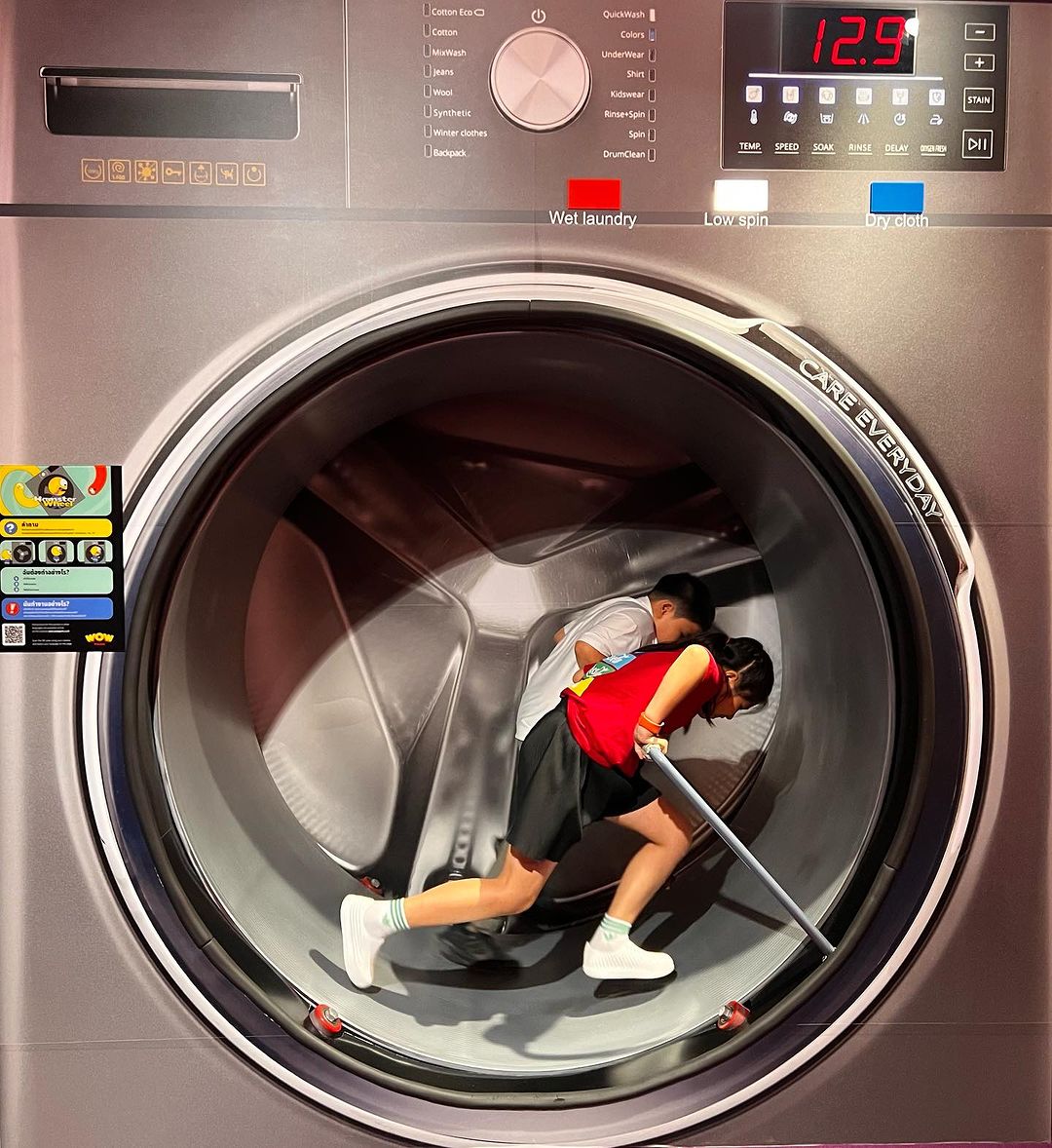 Image credit: @leo_lowenherz via Instagram
Juggling family fun in Bangkok? Look no further than WOW Park. This immersive science-themed wonderland is a playground for young minds, offering hands-on experiences and live demonstrations that turn textbooks into thrilling reality.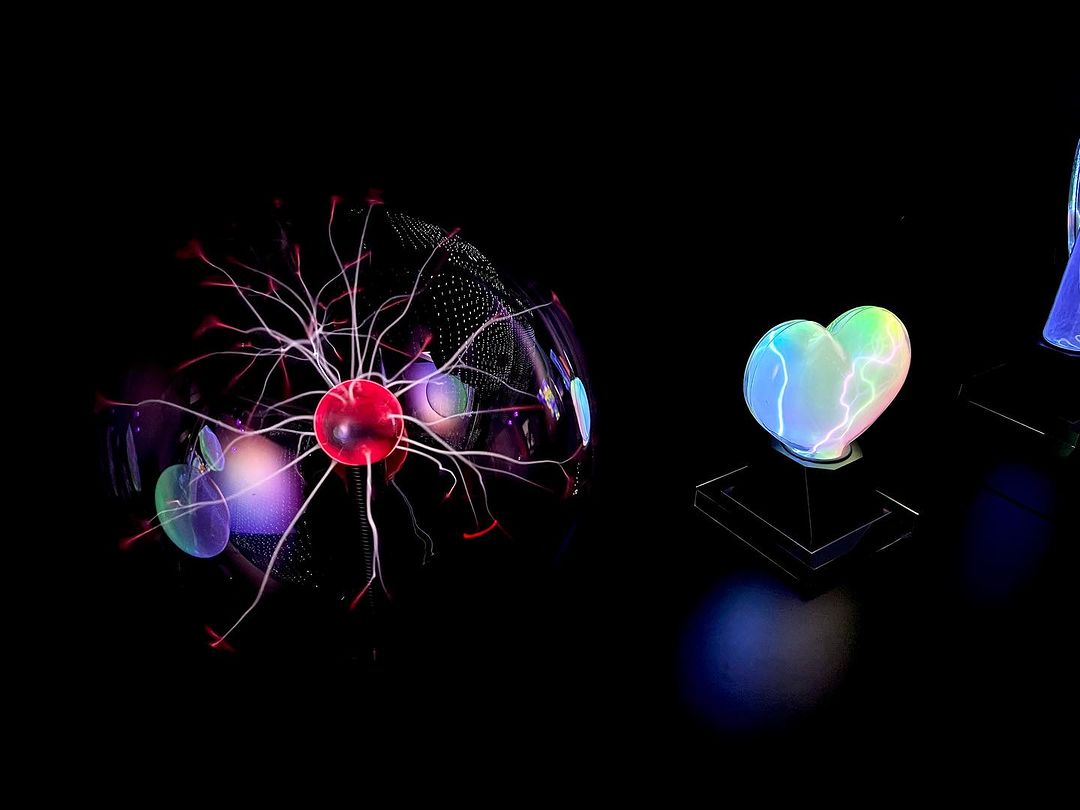 Image credit: @leo_lowenherz via Instagram
Beyond the invaluable lessons, WOW Park is a visual feast, with exhibits that practically beg for an Instagram snapshot. So whether you're there for the aesthetics or the science, there's something for everyone in the family. It's a refreshing departure from the usual Bangkok scene, promising a day of discovery and delight.
Get your family together at this IG-worthy science park here. 
Address: 5th Floor, Gateway Ekamai, 22 Sukhumvit Road, Phra Khanong, Khlong Toei, Bangkok 10110
Opening hours: 10am-10pm, Daily
Contact: +66 9 7783 0150 | Google Maps
---
7. Phae Mueang Phi Forest Park (วนอุทยานแพะเมืองผี) – otherworldly rock formations that are formed by ghosts
---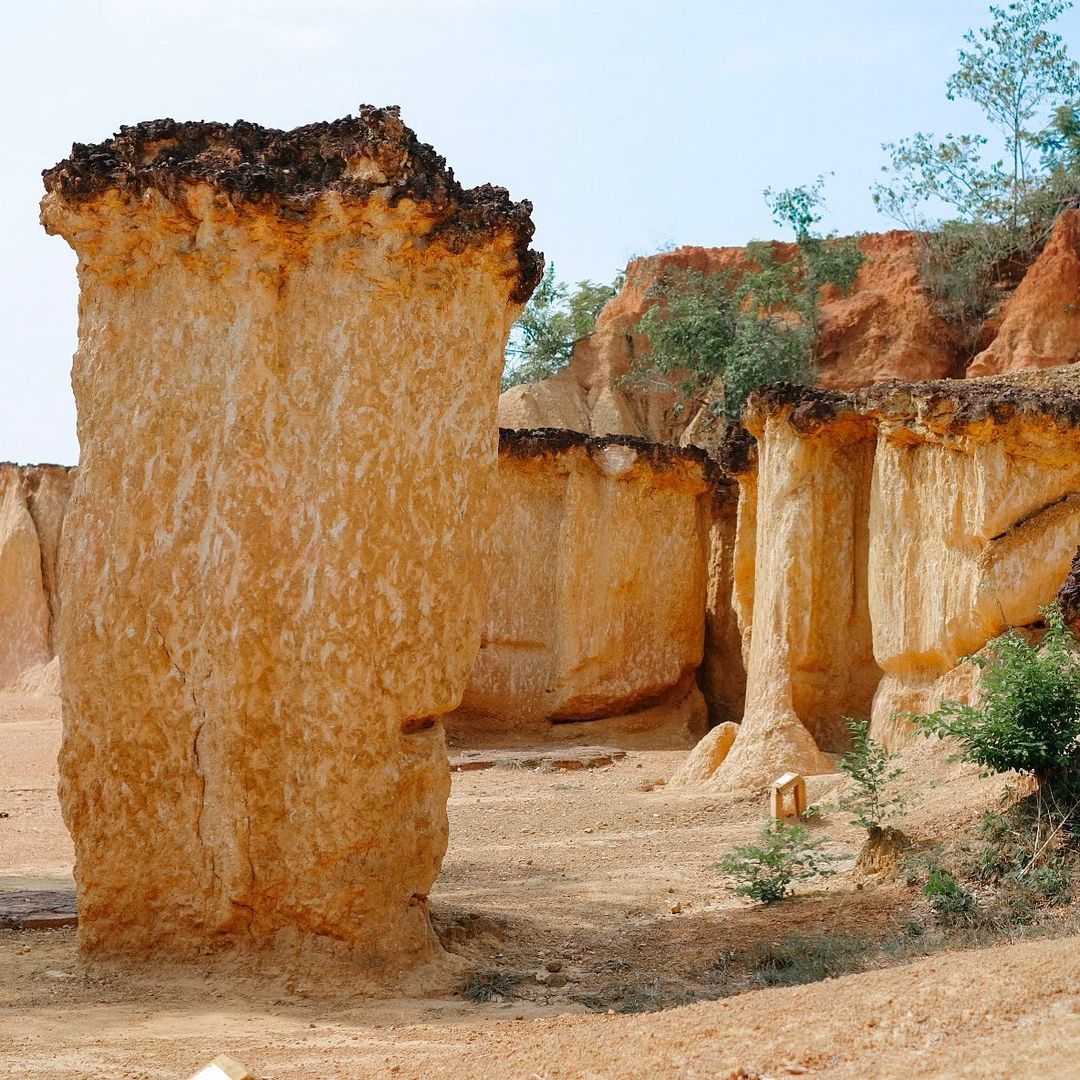 Image credit: @oattoatto via Instagram
It's not for everyone, but if you think rocks that look like mushrooms are right up your alley then don't miss this. Phae Mueang Phi Forest Park is a park known for its unnatural-looking natural rock formation that is so otherworldly, you'd think aliens were responsible for it. 
But this is Thailand so we've replaced aliens with ghosts. Locals have dubbed the park mueang phi (เมืองผี), literally meaning "ghost city." And they don't mean that it's an abandoned town. They mean this was certainly made by some ghosts. 
If you're not buying the ghosts-made-it explanation, then the park has a small exhibit that'll teach visitors a bit about geology and how these rock formations came to be naturally. 
Address: 56M6+PGJ, Nam Cham, Mueang Phrae District, Phrae 54000
Opening hours: 8.30am-4.30pm
Contact: +66 8 1757 8066
---
8. Mallika R.E 124 – step back in time in this living tribute to 20th century Thailand
---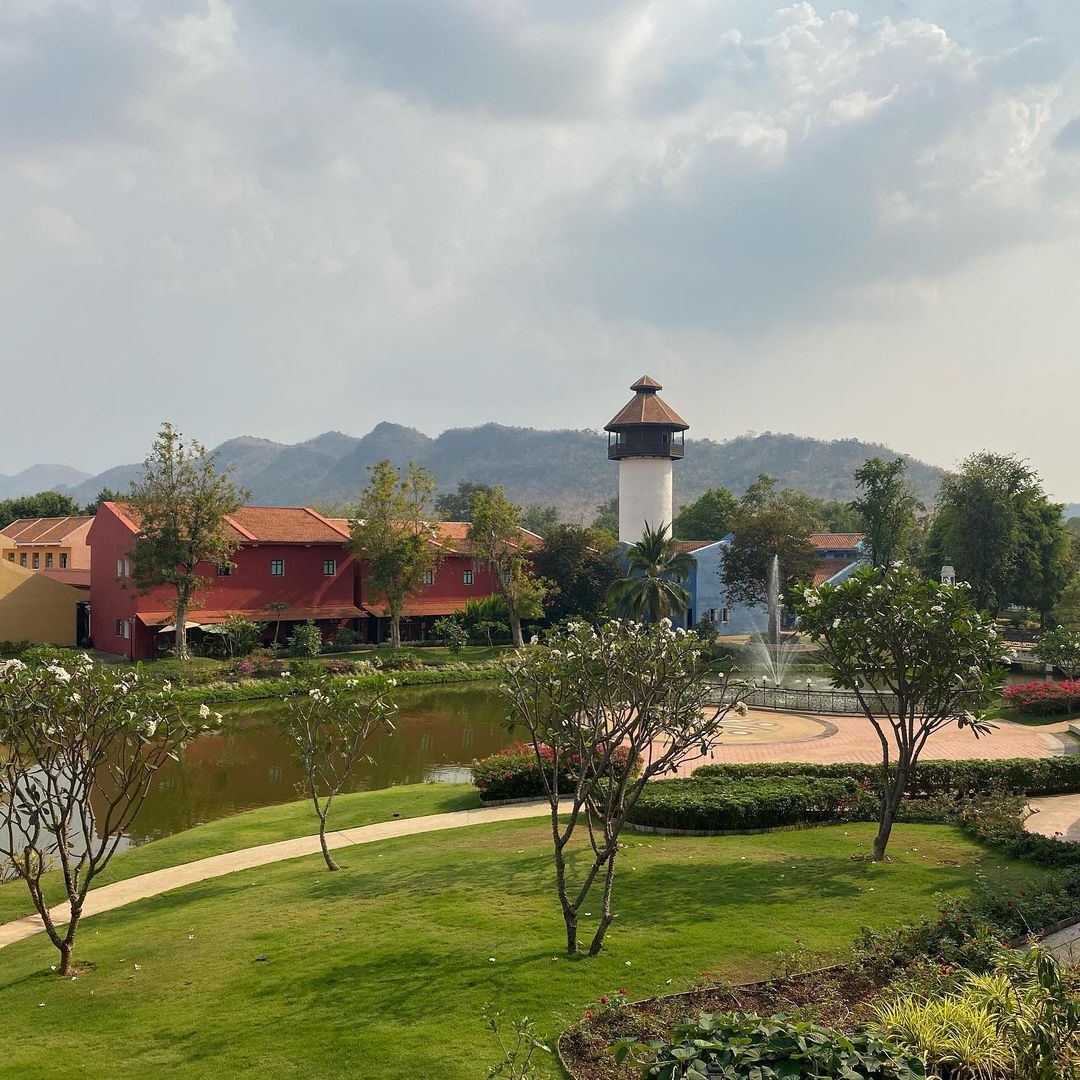 Image credit: @sergeybondar21 via Instagram
With its rich and diverse culture, Thailand never fails to mesmerise when it comes to its history. Exploring the remnants of historical Thailand is like uncovering hidden treasures, where sometimes even the food stalls have stories older than the very streets they stand on.
But if you want more than just bits and pieces, then Mallika R.E 124 can give you that full immersive dive.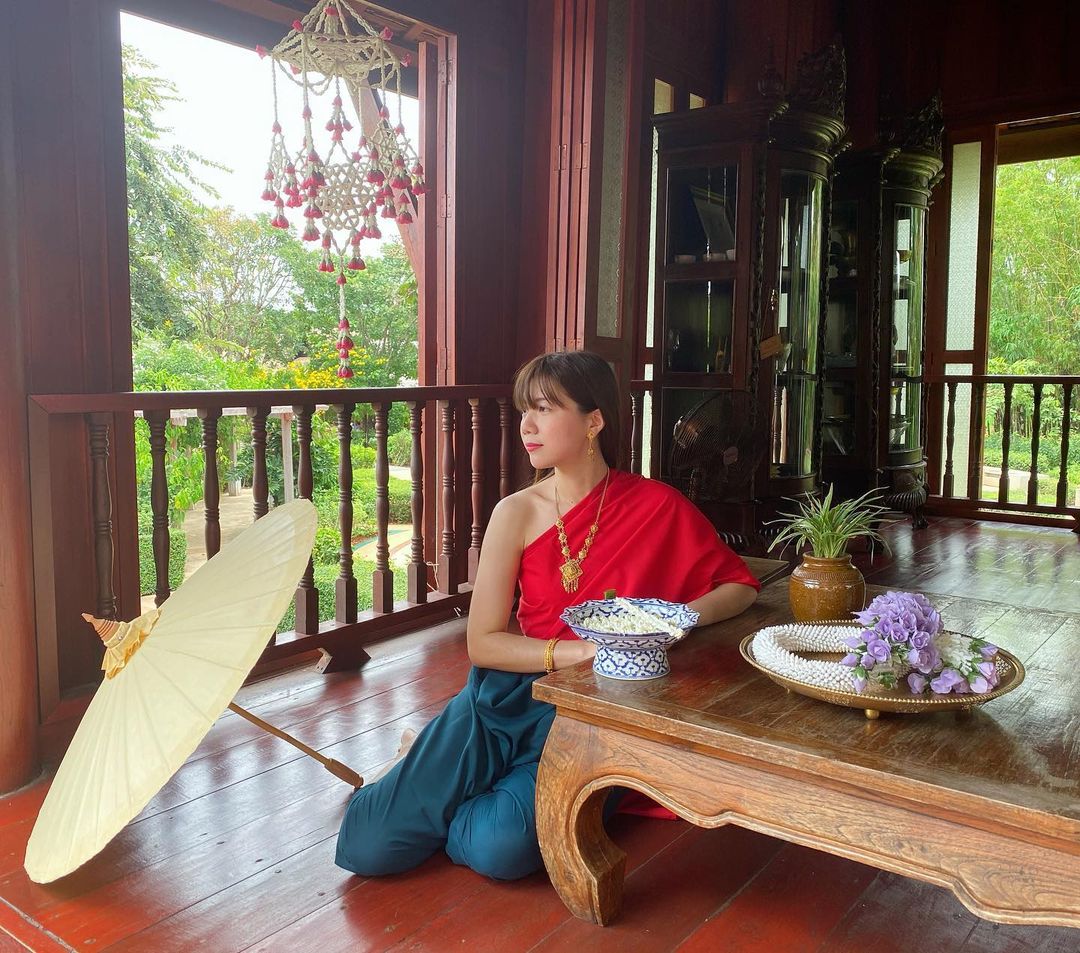 Image credit: @lekaman via Instagram
This attraction is a recreation of what a town in early 1900s Thailand is like. In it, you'll find plenty of architecture as well as cultural demonstrations, and cooking classes. 
While usually the heat might scare us away, Thailand's cool season at the end of the year makes walking around during the day more tolerable than the sweat fest it usually is. Don't miss out on his holiday experience this winter if you are a history buff. 
There are multiple ticket pages with prices starting at ฿250 (~7.04USD) for adults and ฿120 (~3.40USD) for children. You can book them online here. 
Address: 168, Sing, Sai Yok District, Kanchanaburi 71150
Opening hours: 9am-5.30pm, Daily
Contact: +66 3454 0884 | Google Maps
---
9. E-Tong Village (บ้านอีต่อง) – mining town turned into misty rural village
---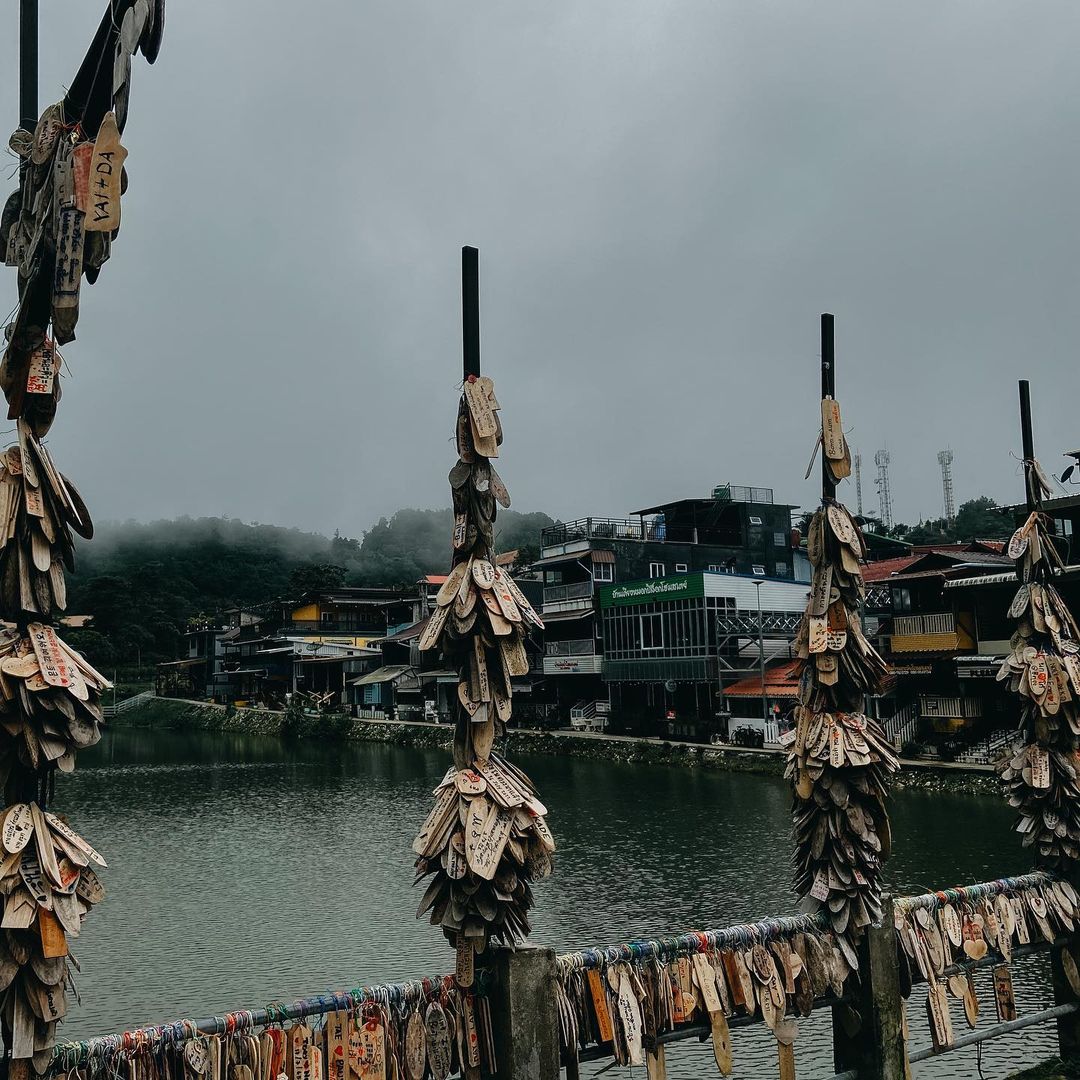 Image credit: @korapin_nam via Instagram
If there's a village in Thailand that looks like it's been ripped out of a Ghibli film, it's this one. E-Tong Pilok Village is a town on the border of Thailand and Myanmar that frequently finds itself completely engulfed by mist. 
The various antique mining equipment that scatter the town, a trace of its history as a mining town, only adds to its mystique. 
The small town in the mountains of Kanchanaburi has an air of romance that is unmatched in Thailand. And with the year ending soon, it's the perfect time to add this town to your holiday experiences as you can more easily see the mist that has made the town famous. You can even write your new year wishes and resolutions on tags to hang on their bridge!
The best way to get to this village is by getting to Kanchanaburi and then getting a bus to Thong Pha Phum (ทองผาภูมิ) where you'll get on the local songthaew at the market to Pilok.
Address: Pilok, Thong Pha Phum District, Kanchanaburi 71180 | Google Maps
---
10. Jim Thompson Farm (จิม ทอมป์สัน ฟาร์ม) – authentic Isaan silk farm open only during winter
---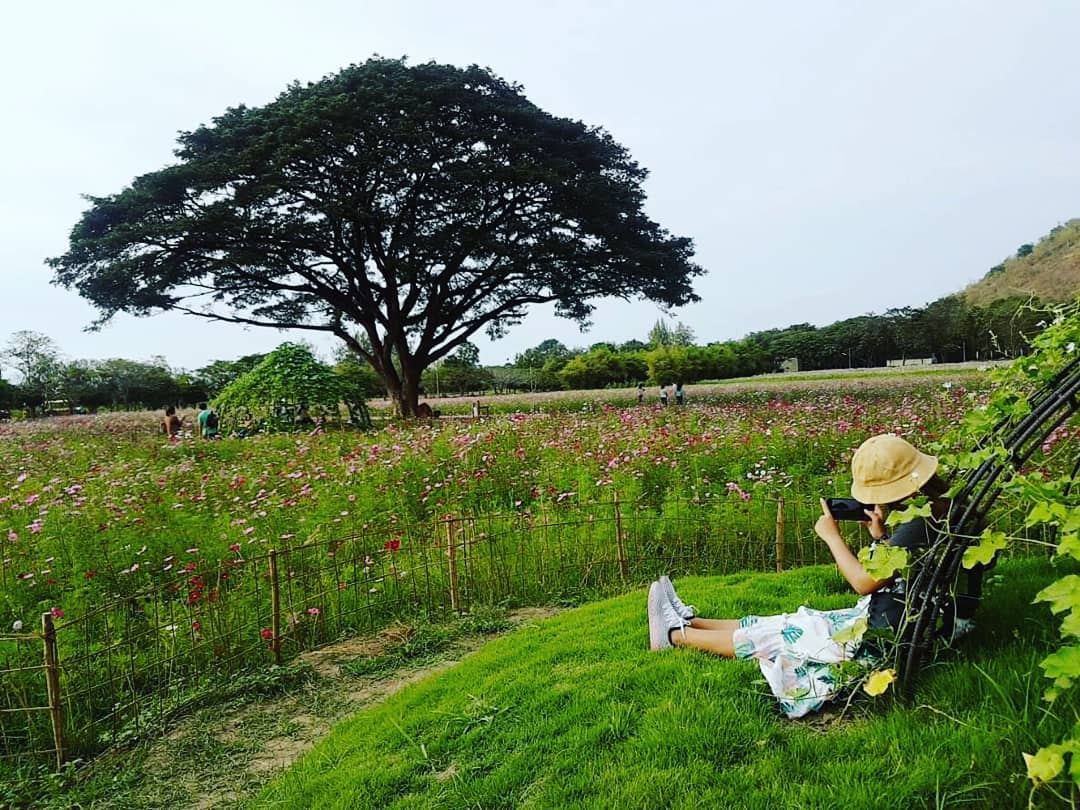 Image credit: @_______jeeeeejoy via Instagram
Jim Thompson is a name that most older Thais will know. He was an American businessman who helped revitalise the Thai silk industry into what it is today. His disappearance remains one of the biggest mysteries in Thailand, but he has left behind a lot of cultural history that draws interest even today. 
One of these is the Jim Thompson Farm in Nakhon Ratchasima, which is only open once a year. It's a farm with a beautiful photogenic flower field that also demonstrates some of the silk production techniques that its namesake was famous for. 
If you're planning to be in Thailand for an end-of-year vacation, don't miss out on this holiday experience. The farm is open from 9 December until 2 January 2024. 
Address: 2072, Takhop, Pak Thong Chai District, Nakhon Ratchasima 30150
Opening hours: 9am-5pm, Daily
Contact: +66 2762 2566 | Google Maps
---
Add some spice to your EOY Thai holiday experience
---
Sure, hitting up Bangkok's nightlife and soaking in the sun on Phuket's beaches are classics, but why not venture to those hidden gems that promise an adventure like no other? Whether you're a first-time visitor, a veteran tourist, or a local, you owe it to yourself to experience a complete picture of Thailand that goes beyond the most popular spots and activities. 
So add some excitement to your end of year holiday experience with these experiences that are way under-appreciated, but just as unforgettable. 
If you're looking for cafes to take a break in during your holiday, check out our guide to themed cafes in Bangkok. Or if you're looking to celebrate like a local, here are some mookata spots we recommend.
---
Cover images adapted from: @muaythai_phalungmai via Instagram, @lekaman via Instagram, @korapin_nam via Instagram, @_______jeeeeejoy via Instagram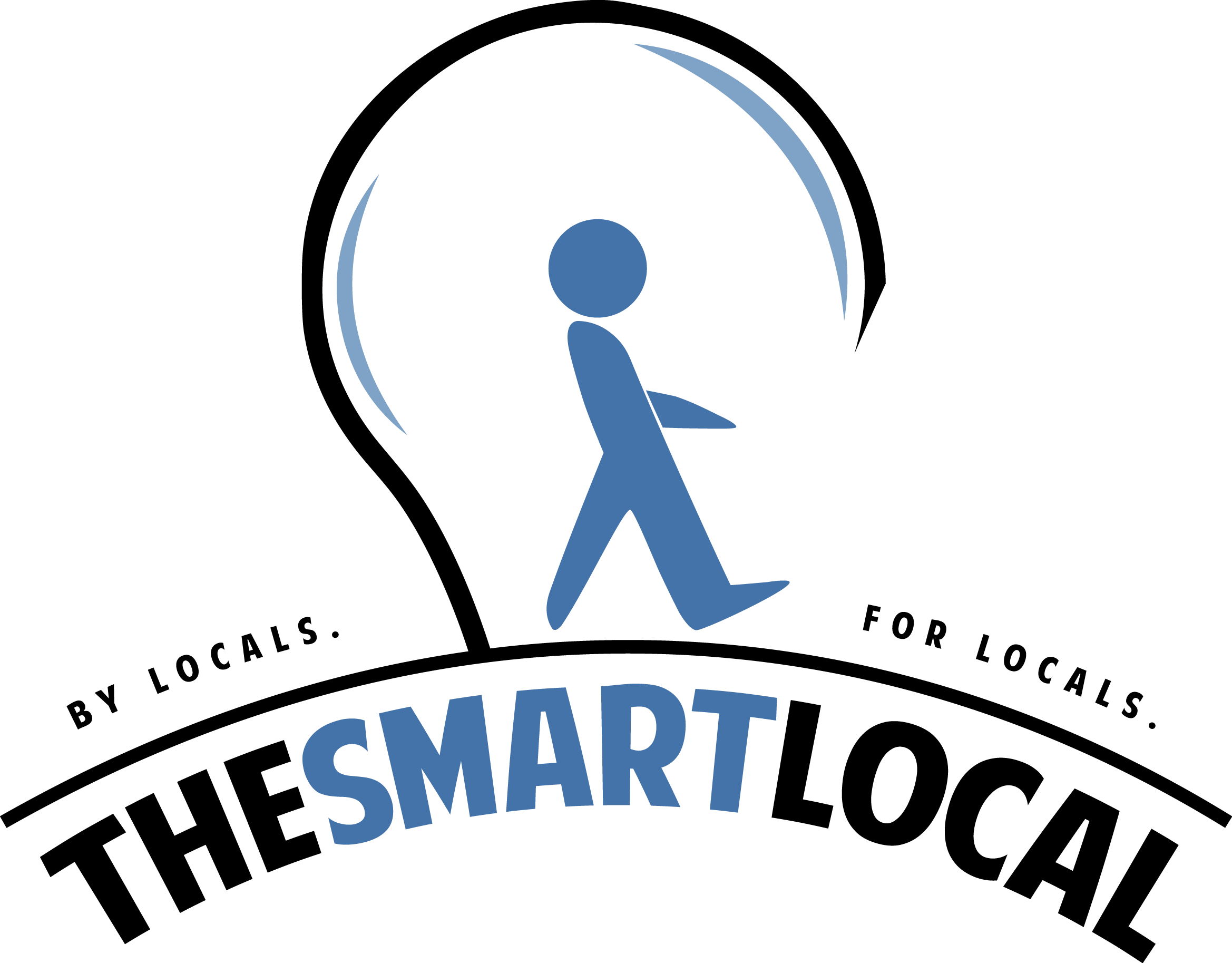 Drop us your email so you won't miss the latest news.