Best tom yum restaurants in Bangkok
---
One can never visit Thailand without slurping down on some hot and sour tom yum soup, putting it on the top spot of many visitors' must-eat lists.
But with so many stalls and restaurants in Bangkok offering this dish, how would you know which to visit? Here are 7 of the best tom yum spots in the big city as recommended by locals.
---
1. Jeh O Chula (ร้านเจ๊โอว) – gigantic bowl of tom yum with MAMA noodles, popular with local university students
---
BKK experts will tell you that Jeh O Chula isn't a supper spot to miss. Passed down through generations, this family-run business has been around the Chula-Samyan area for decades and is known for its giant bowl of MAMA tom yum noodles.
There's no need to read the menu here – just go straight for the MAMA Oho (฿120-฿800). This big boy is a gigantic hot pot of bubbling tom yum soup and MAMA noodles, packed with seafood, eggs, and meat, depending on the price.
For ~฿250, you'll get prawns, squid, meatballs, and crispy pork as your protein. But if you're not here to play, try the MAMA OHO with Full Toppings and Crab (~฿800) for an extra topping of fresh crab meat.
You can also fill your tummy gap with sides such as Jeh O Crispy Pork (~฿100) that comes with soybean sauce, and Sweet and Sour Prawns And Tofu (~฿200).
Address: 113 Soi Charatmeang, Rong Muang, Pathum Wan, Bangkok 10330
Opening hours: 4.30pm-12am, Daily
Contact: +66 8 1682 8816 | Google Maps
---
2. Jay Fai (เจ๊ไฝ) – the famed Michelin-starred street food restaurant can do more than just crab omelettes
---

Image credit: @josephuangting via Instagram
Aunty Jay Fai has a special superpower – she's a wok hero. Her quirky cooking style and delicious food have since earned her one Michelin star and even a feature on Netflix's documentary Street Food.

Image credit: @yuchiehlou via Instagram
Her stall sees some of the longest queues in Bangkok, but don't let that deter you from trying her Tom Yum Kung (~฿600). The soup is hot and spicy with a hint of herbs and comes with seafood such as prawns, fish, squid, and mussels.

Image credit: @jong_jongjourney 
If you want to order something else with the tom yum, her Crab Omelette is a big hit among customers. At ~฿1,000, it is rather pricey considering it's still street food, but the omelette is stuffed with tonnes of juicy crab meat, making it worth getting.
Plus, John Legend and Chrissy Teigen are big fans of Jay Fai too!
Address: 327, Mahachai Rd., Samran Rat, Phra Nakhon, Bangkok 10200
Opening Hours: 9am-7.30pm, Wednesday-Saturday
Contact: +66 9 2724 9633 | Google Maps
---
3. Pe Aor Tom Yum Kung Noodle (ร้านพี่อ้อก๋วยเตี๋ยวต้มยำกุ้ง) – tom yum served with lobsters bigger than your head
---

Image credit: @myfoodlady via Instagram
Located between Phayathai and Ratchathewi BTS stations, Pe Aor is where Bangkokians go to for giant lobster noodles and irresistible tom yum soup.

The lobster is huge!
Image credit: ทำเลขายของ
While here, the must-try is the  Ruk Sud Rit Pi Chit Mang Khon (~฿1,200), which seems to have the entire ocean in a single bowl. From the super-sized lobster and a variety of other seafood such as mussels, salmon, and crab, you will also get egg tofu, veggies, and a sprinkling of salted egg yolk to tie everything together.

Image credit: @kkkatyng via Instagram
If you are not looking for something that big, you can just pick basic menu items such as Tom Yum Kung Ramen (~฿89) – shrimp noodles served with egg, mushrooms, and minced meat in a rich and creamy soup. 
Address: 68 51 Phetchaburi Rd, Thung Phaya Thai, Ratchathewi, Bangkok 10400
Opening hours: 10am-pm, Daily
Contact: +66 2612 9013 | Google Maps

---
4. ThePlace168 – generous portions for relatively cheap prices near Pratunam
---
Pratunam is a neighbourhood where you can roam around shopping malls, and also is home to the famous Go-Ang Chicken Rice and other street food stores.
Pop by Phetchaburi Soi 19 and visit ThePlace168, which hops on the giant food trend and serves a big bowl of Mama Noodles in Tom Yum Soup at an affordable price of ~฿195. 
The dish comes with springy mama noodles, fresh seafood, egg yolks, crispy pork, and slices of lime to cut the spiciness of the soup and add some tang. The prawns and squid are really fresh, adding a nice chewiness to each bite.
Address: 19/1 Petchaburi Soi 19, Petchaburi Rd., Phayathai, Ratchathewi, Bangkok 10400
Opening Hours: 10am-9pm, Daily
Telephone: +66 2657 0880 | Google Maps
---
5. Tom Yum Kung – bar perfect for people watching on Khaosan Road & their signature spicy soup
---

Image credit: Tom Yum Kung Restaurant via Facebook
Tucked inside the famous Khaosan Road, Tom Yum Kung is a bar and restaurant that serves up a variety of classic Thai dishes and alcoholic beverages. Unlike most street stalls, this eatery has a chill atmosphere and spacious seating area.

Image credit: @lemikegao via Instagram
If the name hasn't already told you enough, their signature dish is obviously their flavourful Tom Yum Kung (~฿350) with king prawns. Open until 2am, this is the perfect post-party supper spot to visit.
Plus, foodies who cannot stop eating can also try more spicy seafood such as Pla Muk Nung Ma-Now (~฿350) – steamed squid with lime and chilli dressing.
Address: 9 Khaosan Rd., Taladyod, Phra Nakorn, Bangkok 10200
Opening hours: 12pm-12am, Daily
Telephone: +66 8 4361 7746 | Google Maps
---
6. Tom Yum Kung Bang Lamphu (ร้านต้มยำกุ้งบางลำภู(เจ้าเก่า-เจ้าแรก)สาขา2) – so popular we're recommending you show up at odd hours!
---
If you prefer the charm of a classic street food store, Tom Yum Kung Bang Lamphu is the place to be.

Image credit: wongnai
Order their original tom yum recipe Tom Yum Kung Yod Maphrao Orn (~฿150). Besides the flavourful soup, the soup has added texture from the addition of crispy young coconut shoots and straw mushrooms, which is especially delicious when paired with a bowl of warm steamed rice.

Image credit: @ken_srisutraporn via Instagram
To cut the sour and spicy flavour of tom yum, seafood fans can also opt for another signature item such as Stir-fried Shrimps with Garlic Pepper (~฿200) or the Stir-fried Clams with Spicy Paste (~฿100) which is another customer favourite.
Locals suggest that newcomers should avoid dropping by during lunchtime as it might take half an hour to get a table as locals from around the area flock here for a meal. Drop by before lunch or in the late afternoon instead!
Address: 85, Soi Kraisi, Talat Yot, Phra Nakhon, Bangkok 10200
Opening hours: 9am-8pm, Daily
Telephone: +66 8 6883 7676 | Google Maps
---
7. Kuay Tiew Tom Yum Kaak Moo Sood Boran (ก๋วยเตี๋ยวต้มยำกากหมูสูตรโบราณ) – traditional pork crackling with tom yum so good it converted non-believers
---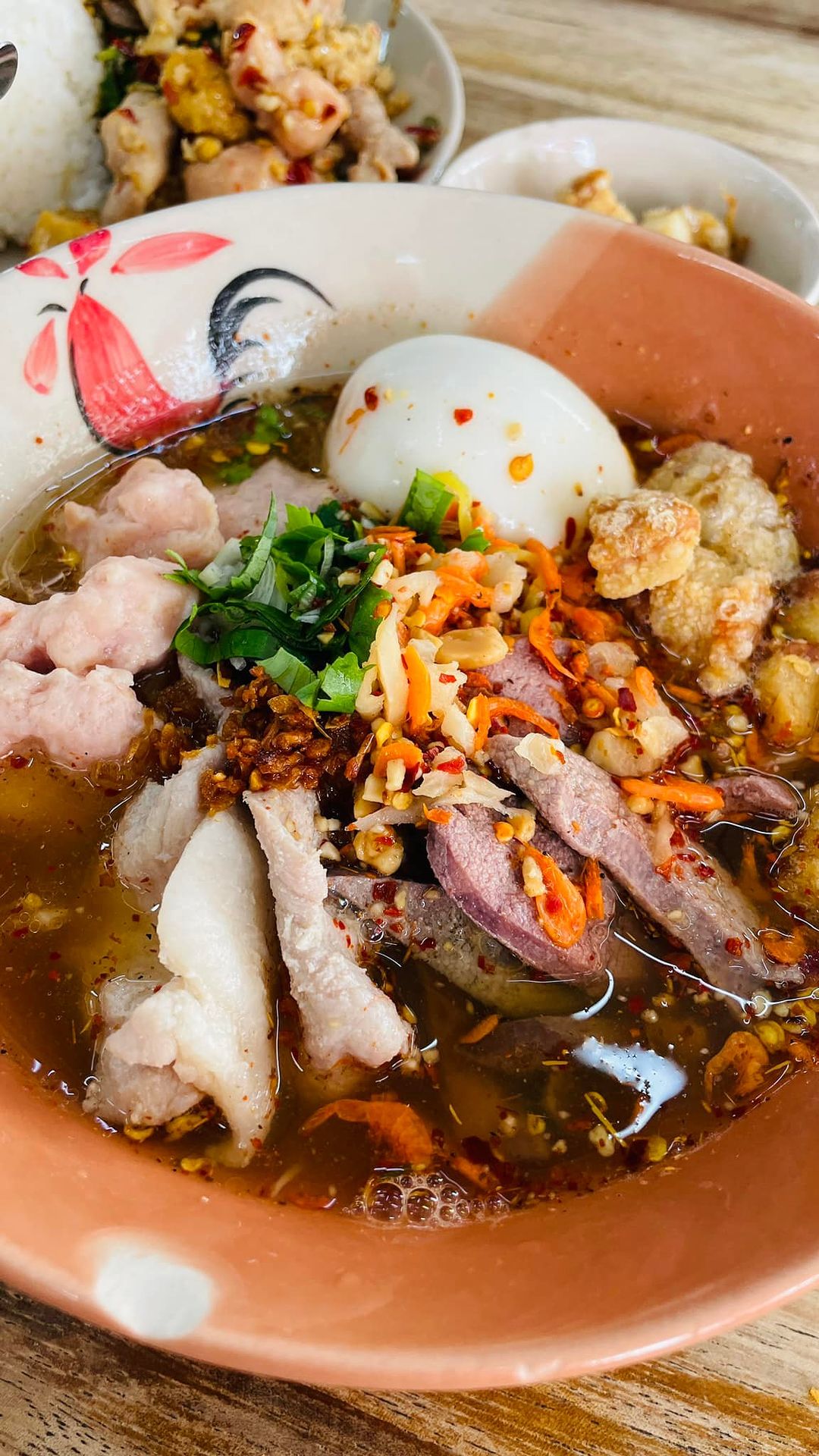 Image credit: @mim_sivimol via Instagram
This one's a little outside of Bangkok but we're recommending it anyway because it's that good. Kuay Tiew Tom Yum Kaak Moo Sood Boran is a bit of a mouthful but their tom yum with pork cracklings will leave you wanting another mouthful. This street-side restaurant's name literally translates to traditional tom yum noodles with pork crackling.
The ingredients are fresh and everything is made in-house daily. This means that each bowl is an excellent combination of flavours that barely needs extra seasoning – a quality that us locals will happily give two thumbs up for since we're usually extremely picky about our seasoning.
Their pork crackling is nice and crispy, none of that chewy stuff.
The tom yum soup is so good that it managed to make a believer out of many customers who would usually avoid tom yum!
Address: Talat Kwan, Mueang Nonthaburi District, Nonthaburi 11000
Opening hours: 10am-8pm, closed Thursdays
Telephone: +66 8 8942 6146 | Google Maps
---
Don't leave Thailand without trying tom yum
---
Tom yum is a quintessential Thai dish and something locals grow up eating. So the next time you're in Bangkok, head to one of these recommended restaurants for a meal to sizzle your taste buds and leave you craving for more.
For our guides to other Thai street food staples, check out our char siu guide or our mookata guide. Or if you're a night owl, try these restaurants that are open late into the night.
---
Cover images adapted from: @josephuangting via Instagram, @myfoodlady via Instagram, and The Smart Local Thailand
Article originally published by Korapon Kanchanabundhu on October 2020. Last updated by buranond on November 2023.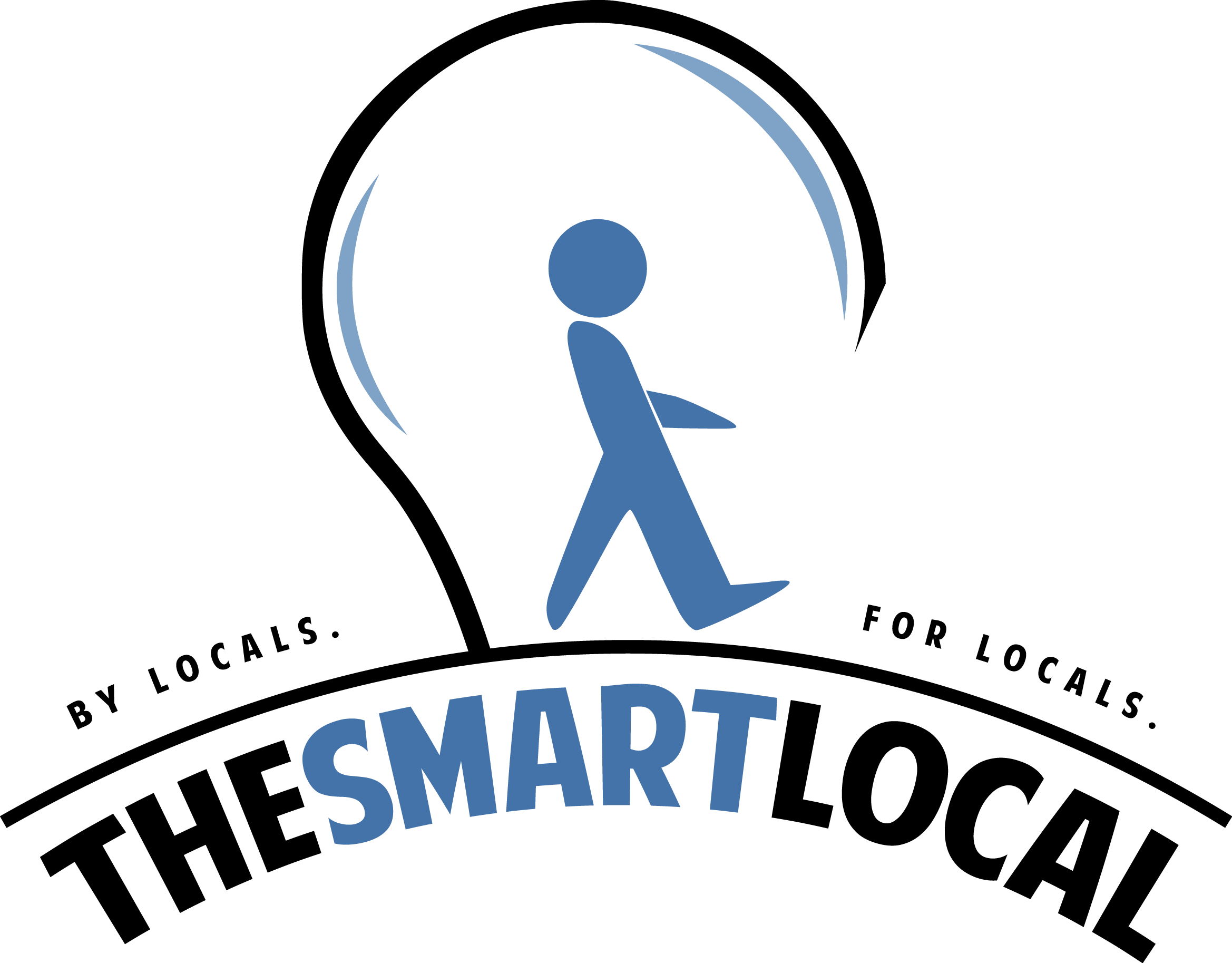 Drop us your email so you won't miss the latest news.