Jek Pui is a Thai curry rice stall as old as Bangkok's old town
---
Some of the best Thai food you can eat isn't served in a fancy restaurant where you have to wear formal attire, but served on the side of the road on a couple of portable tables. Jek Pui is one of those street side shops, but taken even further – they don't even have tables for their customers.
In spite of all that, it still finds itself with a queue around the block and gets sold out daily. Here's why.
---
The legendary curry stall nicknamed "Musical Chairs"
---
Image credit: BESTEREATS
Jek Pui is famed for their food first and foremost, but Thais also know this hawker stall by its well-earned nickname – "Musical Chairs". 
The locals call the curry stall that because of how seated customers will immediately get replaced once they get up, thus making the whole seat-chasing affair look like the children's game. This is especially because this hawker shop does not have tables for their customers.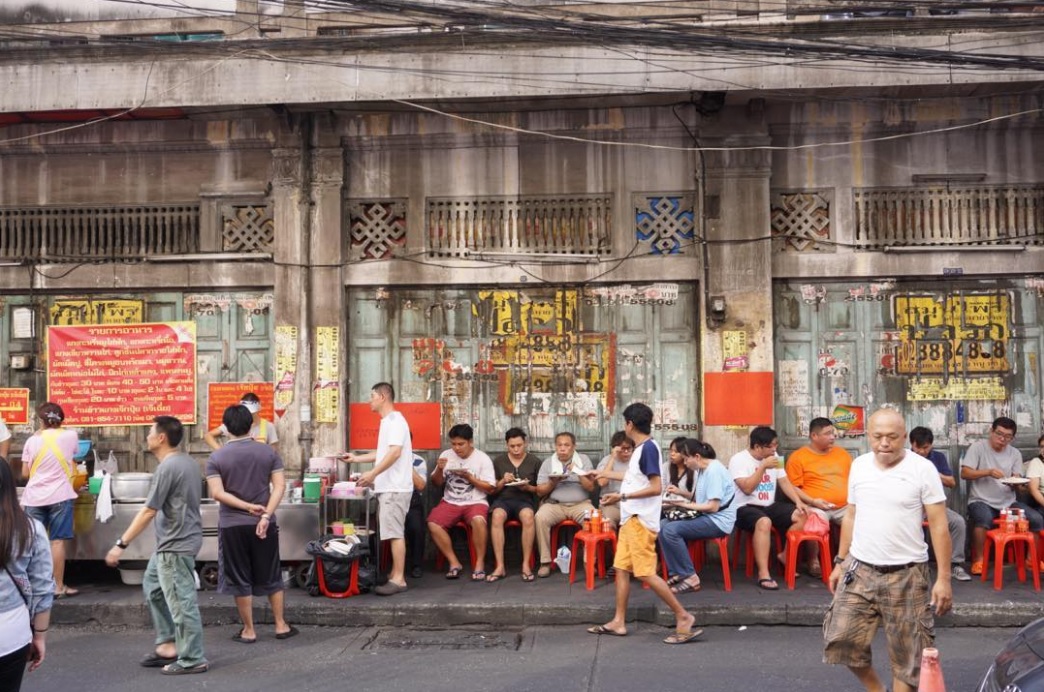 Image credit: gigapanda
So it might be intimidating to try to eat here but here are some pointers that'll make your eating experience here a cinch.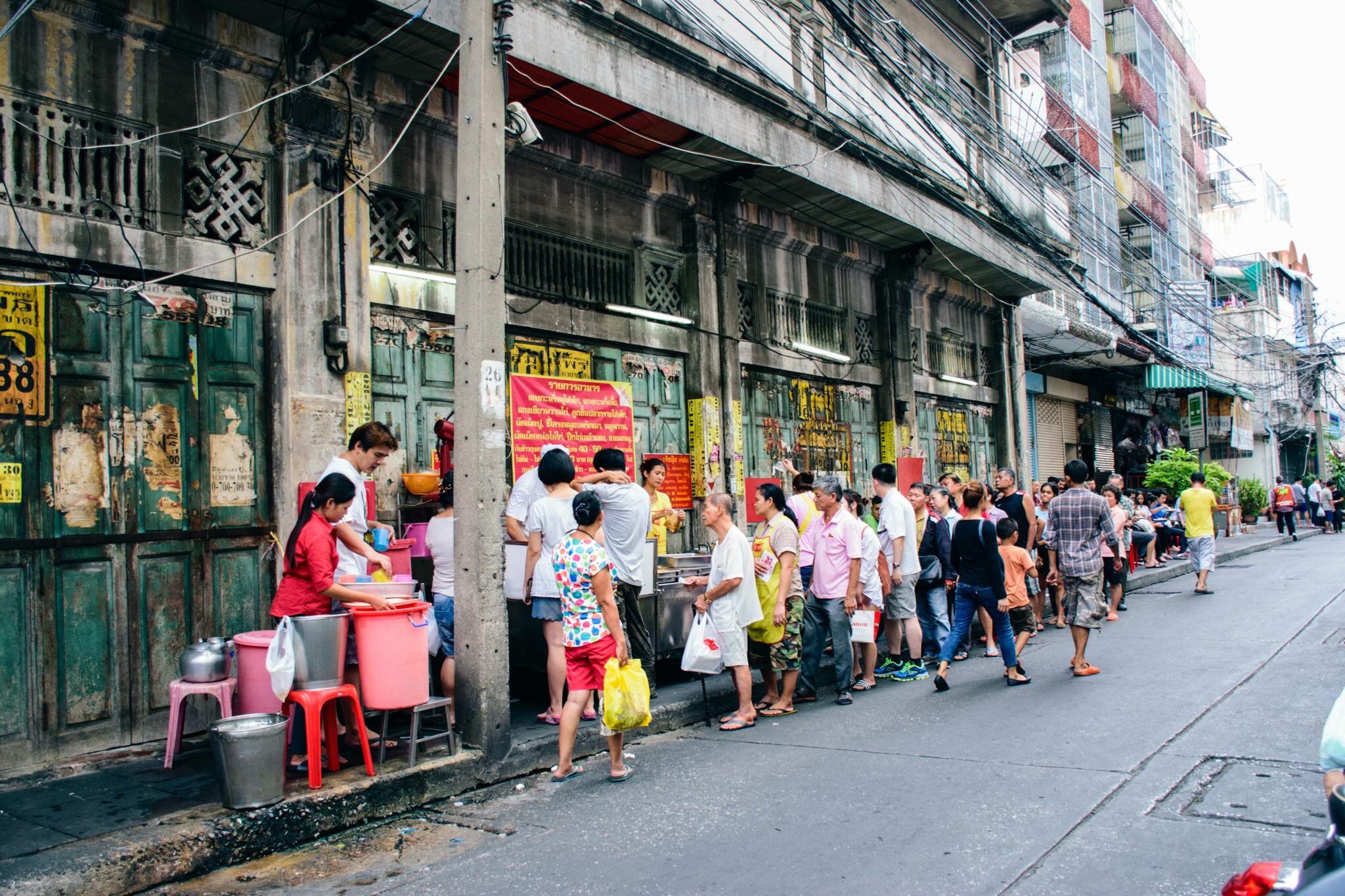 Image credit: manowjoueney
First, the long lines are there for those getting take-aways. So unless you're looking to grab some food to eat at home, just take a seat on one of the 20 or so red stools they have. Eventually someone will come to take your order. 
---
Rice or Khanom chin with your pick of sides
---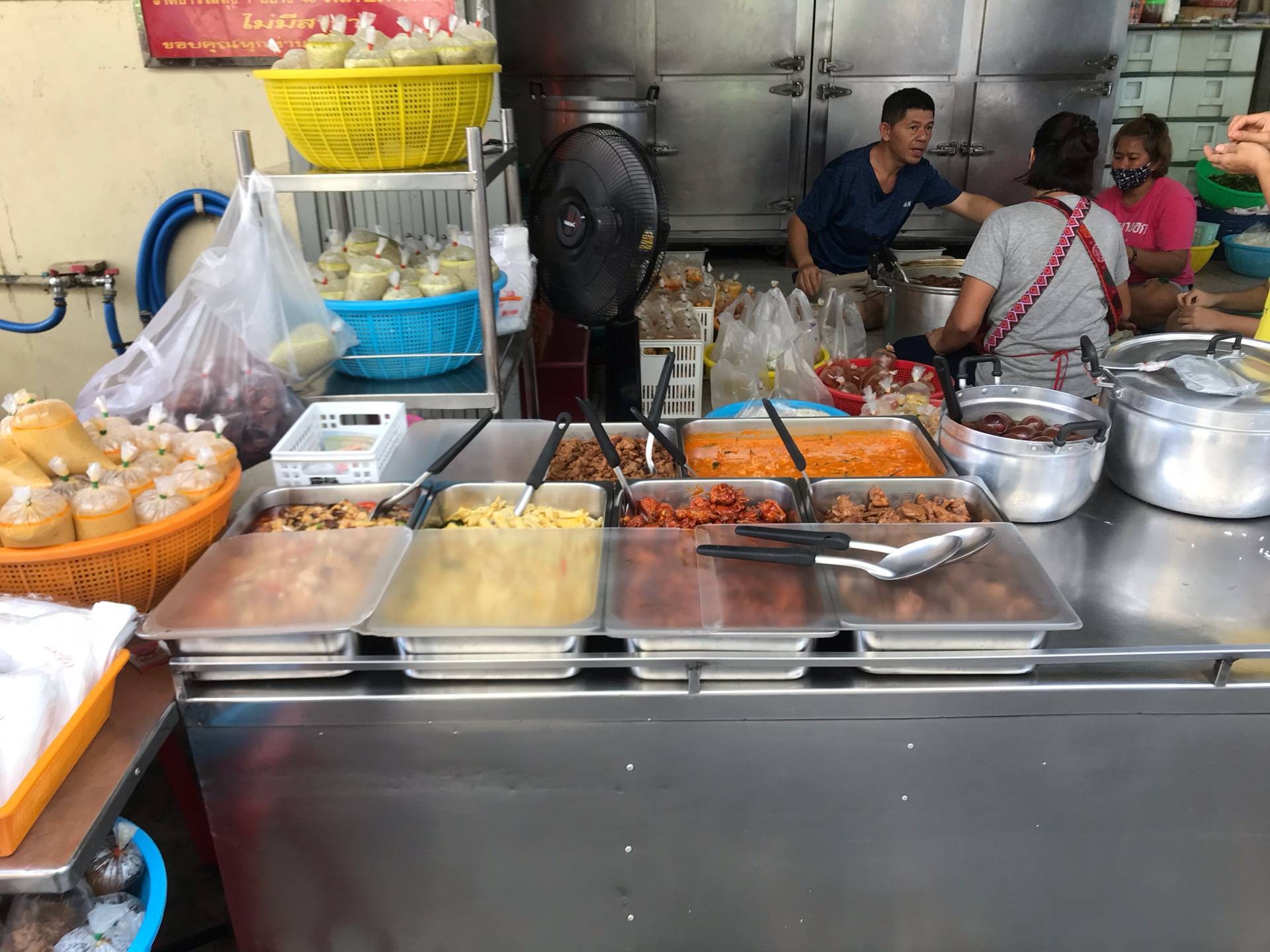 Image credit: LookplA 
Ordering is a simple task. You have a choice of either rice or Khanom chin, a type of Thai rice noodle, along with your choice of sides.
So if you're used to mixed vegetable rice, you'll be right at home here. Each side is ฿40 or ฿60 depending on the amount you get. You can add a boiled egg or a braised egg for ฿10 per egg. But the one addition that locals will recommend is the Chinese sausage for ฿20. 
Image credit: NanNan
The go-to combo that locals really recommend is to get rice with Yellow Curry with Pork then add Chinese sausage on top. But any of their curries are excellent.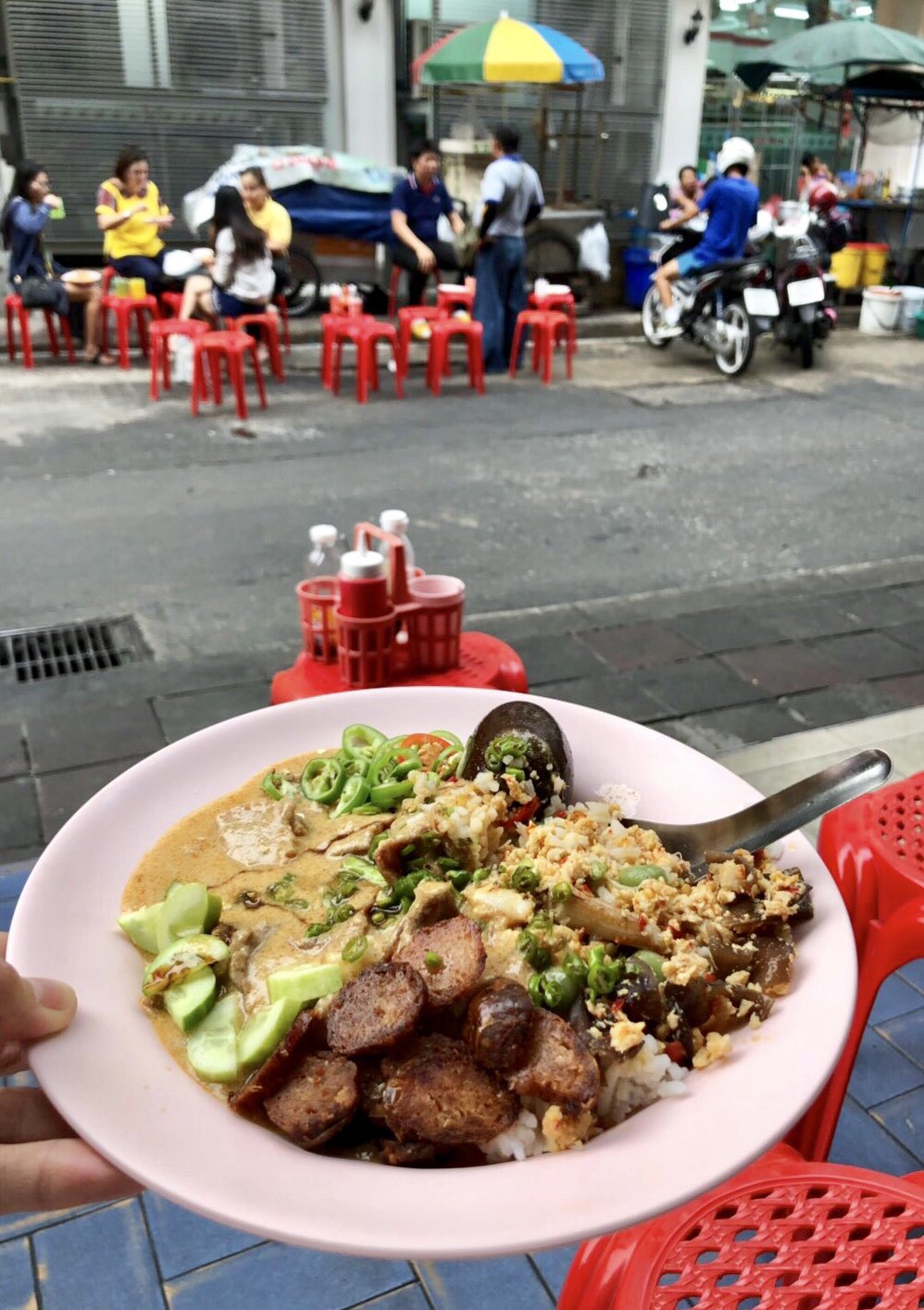 Image credit: allabout_ABlife
A plate of food at this hawker will get you a delicious mess that will be salty, spicy, and sweet all in one. And that's the way Thai people love their food – a flavour bomb that is a loving punch. 
---
Thai take on fast food
---
Jek Pui is the definition of a quick meal on the go. While Khao Gaeng shops, the Thai name for mixed vegetable rice style eateries, are plentiful, it's rare to see one that is as storied as Jek Pui.
Despite how low-key it is, it has been serving what many consider to be some of the best economic curries in Bangkok for almost 70 years.
So definitely stop by if you want to have a taste of what locals eat and what they experience.
Jek Pui
Address: 25 Mangkon Rd, Pom Prap, Pom Prap Sattru Phai, Bangkok 10100
Opening hours: 3pm – 7pm, Daily
Nearest train station: MRT Wat Mangkon
Contact: +66 2222 5229 | Jek Pui's Facebook
Other restaurants in Bangkok worth trying:
---
Cover image adapted from (clockwise from top left): NanNan, gigapanda, allabout_ABlife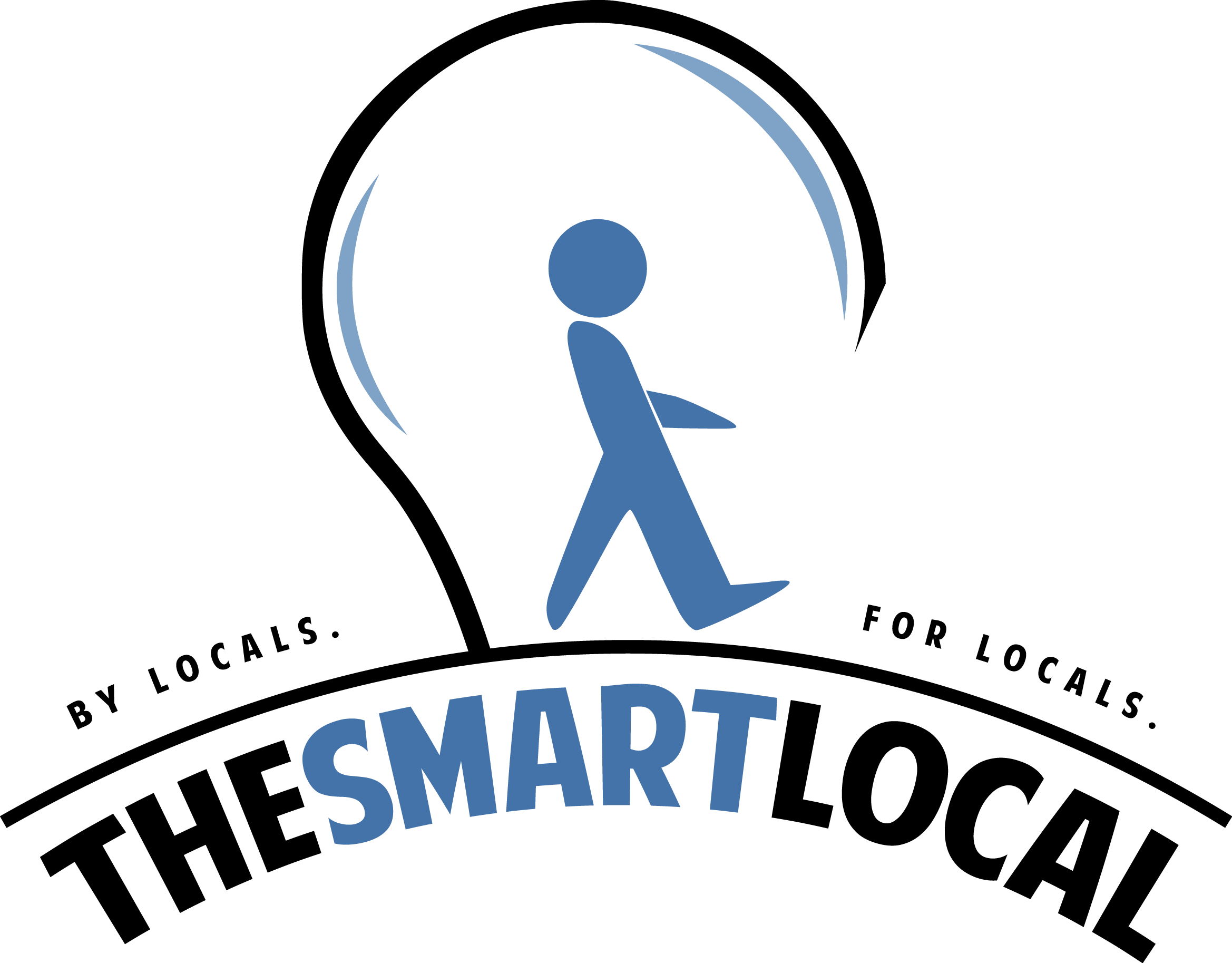 Drop us your email so you won't miss the latest news.