Creepy and cool abandoned spots in Bangkok 
---
On the surface, Bangkok is a vibrant city filled with life and the place to visit for the ultimate fun. But like other places in the world, there are forgotten bits and pieces from our past hidden around the corners and sois, waiting to be explored. Here are 8 abandoned places in Bangkok to spot around the city for an adventure like no other.
Note: Some places are illegal to enter and we don't encourage trespassing. However, you can still visit these locations to get shots from the outside. Stay safe! 
---
1. The Old Customs House
---
Image credit: @tonmaitmp
If you've ever hopped on a boat along Chao Phraya river, then you might have seen an ancient-looking colonial building situated by the edge of the water.
This charming structure is what's left of the old Customs House, a historic building that was built in the late 19th century and commissioned by King Chulalongkorn (Rama V).
Image credit: @creativedistrictbangkok
This charming neo-Palladian building served its initial purpose until the mid-20th century. Later, it was turned into the Marine Police headquarters, and then residences for the Bang Rak Fire Station's staff. 
Image credit: @laleewan
Historically, this swanky building complex marked the time when the Siamese (referring to Thailand's former name, Siam) bureaucracy first opened up to Western influence and architectural technology.  
Right now, this beautiful bone of the past is undergoing a major transformation and development to become a new luxury hotel in town. 
Accessibility: Entering the building is not allowed; however, you can still wander around outside and snap a few good photos of the exterior before it's completely revamped. 
---
2. New World Mall
---
Image credit: Thairath
Back in 2014, the abandoned New World Mall near Khaosan Road became famous worldwide after pictures of colourful fish in the building's flooded floor were being shared on the internet.
To prevent urban explorers from entering the decaying structure due to safety, the city of Bangkok decided to take all the fish out and sealed off the place for good.
Having no roof allows rainwater to pour right into the building
Image credit: Dax Ward
To learn why the mall was closed in the first place, we need to go back to the late morning of 2nd June 2004, the last day of operation.
Image credit: Thairath
Shoppers and sellers were going on about their day as renovations were taking place on the upper floors. However, the weight of the construction site was too heavy for the mall's weak structure and it plunged right through to the ground below. This accident killed a hairdresser who was working on one of the the lower floor.
Some foreign websites often mix up the New World Mall's accident with the incident of Kaew Fa Mall's fire. The truth is that both accidents are separate, despite having the same owner.   
Image credit: @nothgetsunova
Last month, this abandoned mall was transformed into an art space for a temporary event and a number of lucky people were allowed in. Hopefully, more of such events will be planned in the future so that people can enter the premises to see what's left of the mall. 
Accessibility: On normal circumstances, no one is allowed to get into the building due to safety reasons. 
---
3. Sathorn Unique Tower
---
Image credit: Bucketlistly
There are many spine-chilling tales revolving around Sathorn Unique Tower, aka the Ghost Tower, but true horror in its origin is the 1997's economic meltdown that caused many families to fall off the class ladder.
In 1992, this now-deserted 47-storey skyscraper was initially set to become one of Bangkok's most swanky condominiums. Unfortunately, the recession hit and the construction of the building was halted.
Image credit: Bucketlistly
Many Thai nicknamed this the "Tom Yam Kung Crisis" after the country's famous dish – there was no clear reason why this was the case. Some sources claim that it was because of the heat that many Thais faced during what was deemed the worst economic downfall of the country.
In July 1997, the Thai baht collapsed due to the lack of foreign currency to support its exchange rate to the U.S. dollar, which was the same time that the nation carried a lot of foreign debt. 
This subsequently drove Thailand into bankruptcy and everyone in the financial section suffered immensely. This leaves Sathorn Unique Tower as a sordid reminder of the incident, and a hotspot for urban explorers in Bangkok.
Accessibility: Entering the building without proper authorisation is prohibited. 
Read more about the tower and other creepy locations here:
---
4. Chalerm La Park
---
Image credit: @pree_monpeka
Chalerm La Park, a small public park situated between Ratchathewi and Siam BTS, that stands out from its counterparts thanks to vivid graffiti and murals on a partially knocked-down building.
Much of graffiti here was created as a part of the Bukruk Urban Arts Festival back in 2016. Luckily, the city saw the beauty of the work and decided to keep it ever since.
Image credit: @tatajrp
The park is oozes a fun and swaggy street vibe, as if you were walking along the streets in New York City.  
Accessibility: Everyone can access this park from 5:30AM – 7PM, daily. 
---
5. Airplane Graveyard Bangkok
---
Image credit: @kowmunkit
Stepping into Bangkok's Airplane Graveyard will give you a clear idea of what the post-apocalyptic world might look like.

Image credit: @takayuki_tih_bangkok
Around the area lies the "bones" of various-sized planes that have been dismantled. 
Image credit: @ramoni_
With no rules or restrictions, visitors are able to climb and explore the retired planes freely, from a run-down cabin to an exposed cockpit – surely you will get many cool photos there.
However, keep in mind that climbing on old planes can be very dangerous, so we recommend everyone to be extra careful.
Accessibility: Some people have claimed to pay ฿200 ( ~USD6) to get in, but we're not sure if these money collectors are actually the owner of the location – so be wary!  
---
6. Wat Wiman Sawan
---
Image credit: The Passport
In its early days, Bangkok was filled with villages connected to each other via canals. Each village had its own temple where villagers could go and make merit. 
As time went by and modernity crept up on our capital city, only temples still stood strong while others were demolished or abandoned. Wat Wiman Sawan was among the latter.
Image credit: The Passport
Unlike newer, extravagant temples, Wat Wiman Sawan doesn't have clean white walls or colourful tiles adorning it. It only has fading cement walls and partial brick structures to be seen.  This temple was predicted to be built between the late 18th century to the early 19th century, and it was abandoned in 1920 with only a sanctuary and a stupa still standing. 
In 1976, this ancient site was merged with a new temple nearby called Wat Karuehabadi. 
Accessibility: Visitors can ask permission to enter this old sanctuary from the abbot of Wat Karuehabadi.
---
*Bonus*
---
7. Chinatown Rama
---

Image credit: Seatheater Blogspot
Travel back in time and visit a movie theatre from the decades past at Chinatown Rama, situated in Bangkok's famous Yaowarat street.
Even if old Chinese movies don't excite you, the run-down wooden stairs and vintage features of the place are worth visiting – some say that the building is over 70 years old!

Image credit: AeFreeStyle
In its glory days, the theatre used to house Chinese opera performances and was filled with vibrant decor and retro ad cutouts.  

Image credit: Unlockmen
But don't be fooled – this location isn't exactly "abandoned". For only ฿60 ( ~USD2), the doors to the past will open for you. But keep in mind that this cinema is so old fashioned they let everyone smoke, eat, and drink as they please. Here, modern-day moviegoers can watch old-school Thai and Chinese films. 
If a creaky cinema experience is not your scene, you'd be better off walking around and admiring the place's architecture instead. 
Chinatown Rama opens every day from 12pm to 9pm.
Accessibility: If you're a cinema customer, then you're welcome to come in and take as many photos as you want. 
Check these spots out while at Yaowarat:
---
8. Hualamphong Station
---
Before flying became a common way to travel, Thailand relied heavily on a countrywide locomotive system. And so, Hua Lamphong (aka Bangkok) Train Station was founded in 1916 as a central station.

Image credit: @noobyak
Following the orders of King Rama V, this central station was built and designed after Frankfurt Train Station in Germany.

Image credit: tuktukstudio
Although the station is still in full operation, you can still find quiet and cool-looking spots to do a photoshoot on platforms where they park trains.
Accessibility: Everyone can easily walk in and out of this place without having to worry about a thing as this grand central station is still operational. 
---
Explore Bangkok differently
---
If wandering around Bangkok in a common fashion couldn't give the rush that you need, grab a camera and follow our path to these places. But remember, safety comes first and don't break the law. 
Also read:
---
Cover images adapted from: @marciopego and @brianho (via @thailandguidebook)
Enjoying The Smart Local Thailand? Follow us on Facebook and Instagram for all things Thailand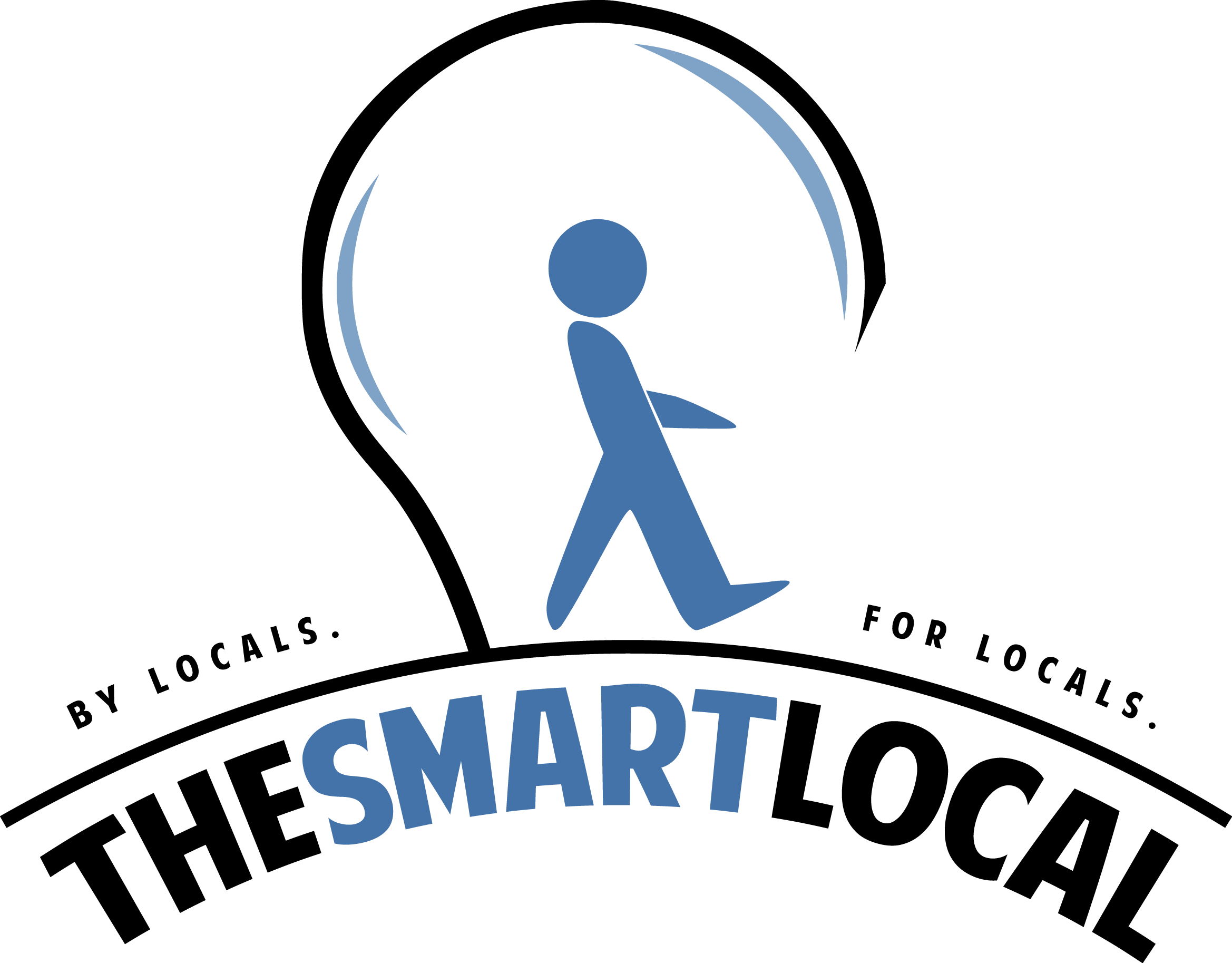 Drop us your email so you won't miss the latest news.