Tum Si Fah in Tak
---
You can find many caves worth exploring around Thailand for adventure.
For instance, Tum Si Fah or Blue Cave in Tak, a western city bordering Myanmar, seeks tourists attention with its natural blue stone patterns inside the cave.
---
A blue cave with a Burmese-style reclining Buddha statue
---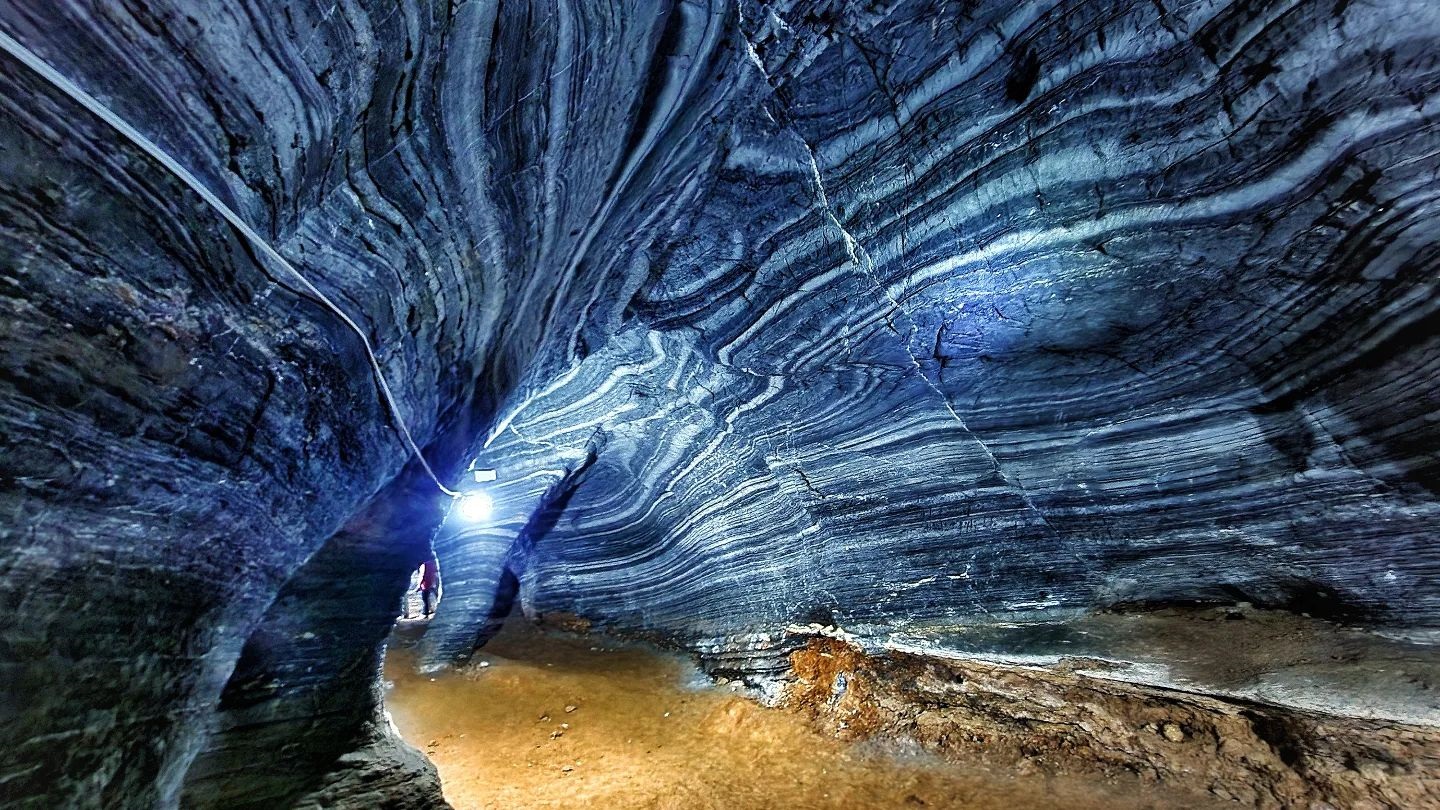 Image credit: @patty__pakana
Located in Tak province, Tum Si Fah or Blue Cave is a cave that boasts natural blue patterns on its stone cave walls. Once you arrive, you'll be greeted by the sight of a Buddha statue at the entrance.
In the cave, you'll spot a tunnel with eroded rock walls and shaped like a big elephant trunk.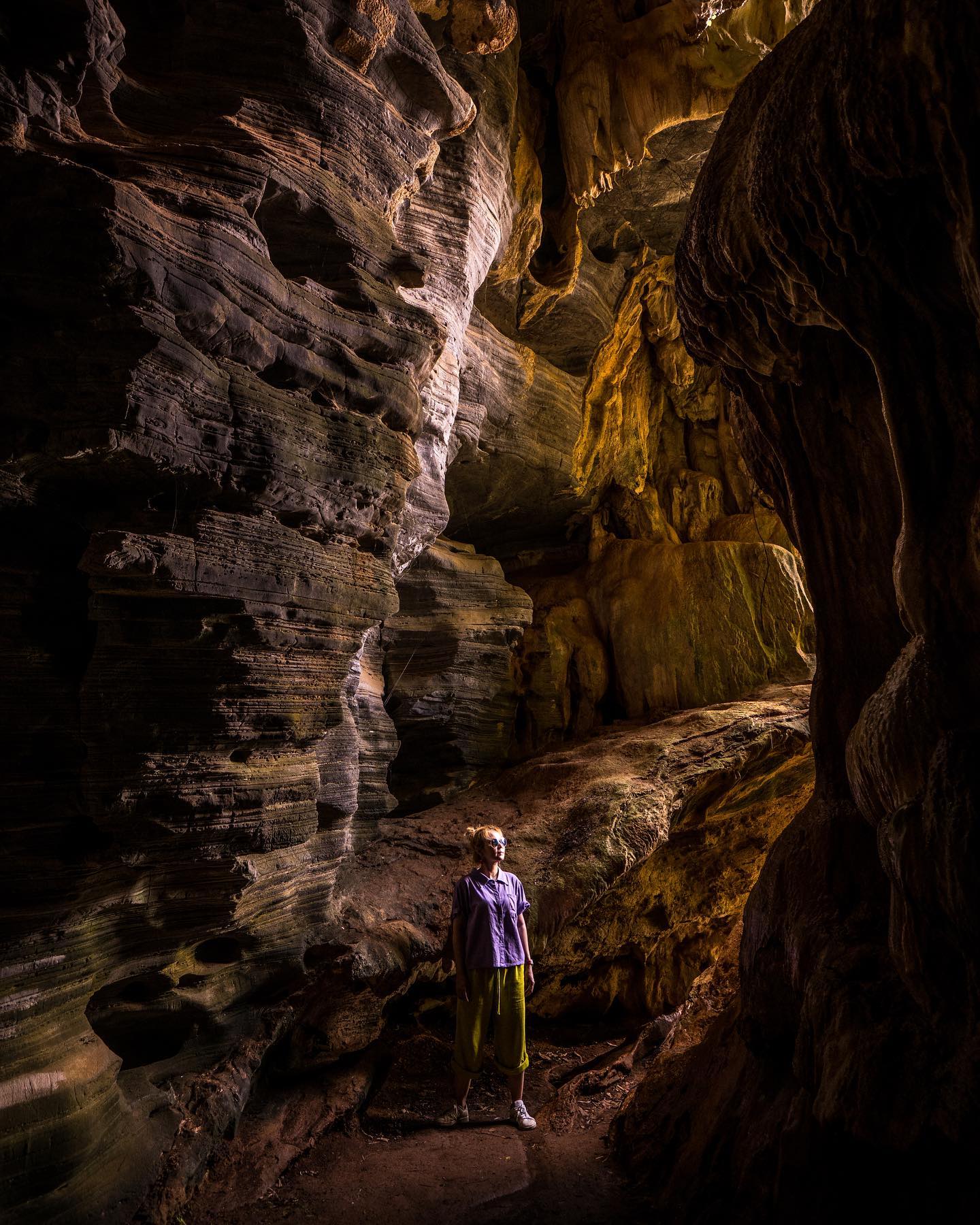 Image credit: @sean_rozells
The paths in the cave are easy to walk on, and some spots are also lit by beams of sunlight. However, you should bring a flashlight in case you walk through some dark spots.
Along with the walls' smooth blue surface, there are rough stone surfaces with attractive patterns that are worth some pics.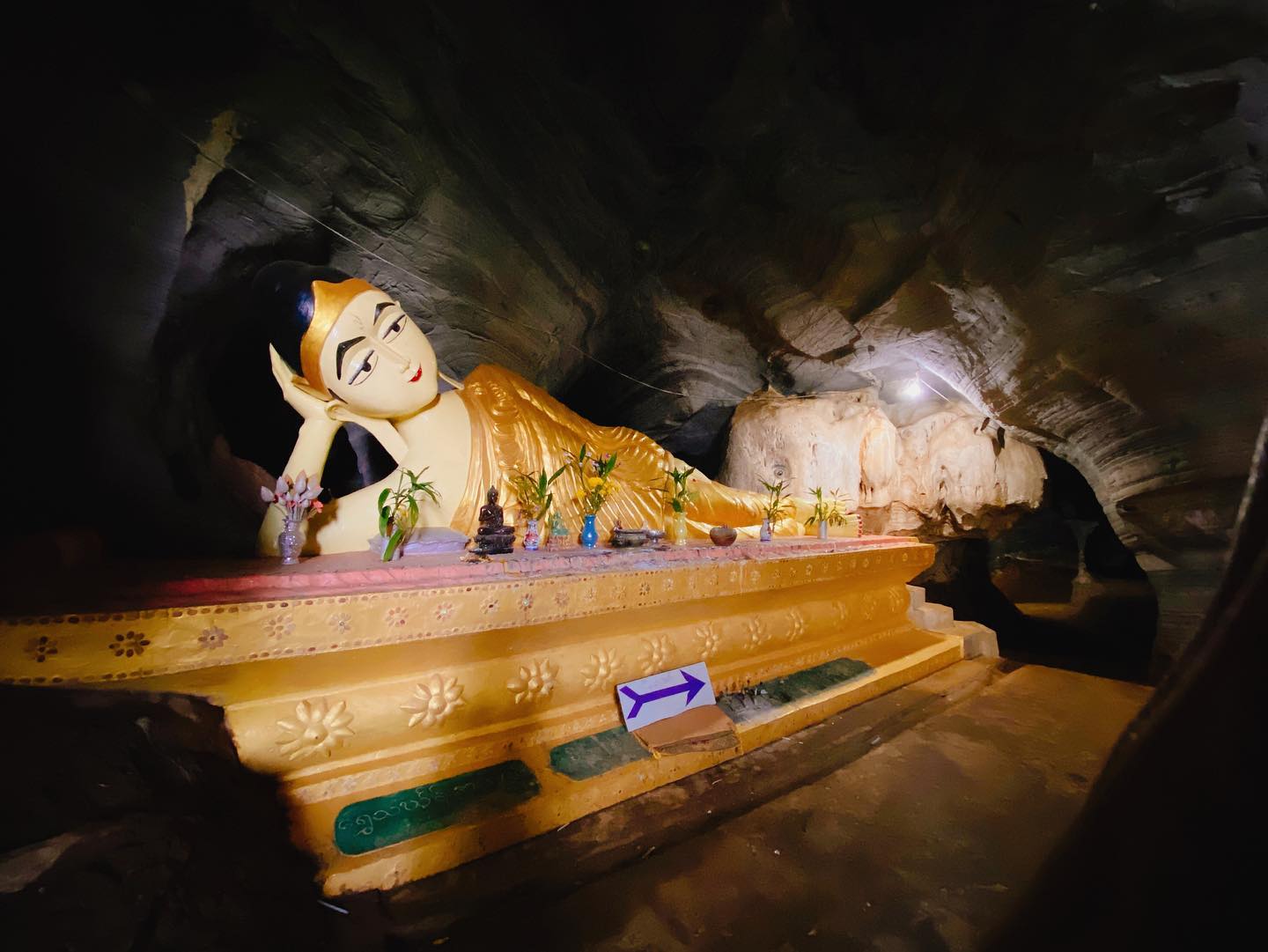 Image credit: @goodieshatyai
While entering, you won't miss a Burmese reclining Buddha statue situated near the mouth of the cave. Since the cave is near Myanmar's border, there could be a bit of Burmese culture around the city.
---
Thararak Waterfall

– a nearby waterfall to pay a short visit
---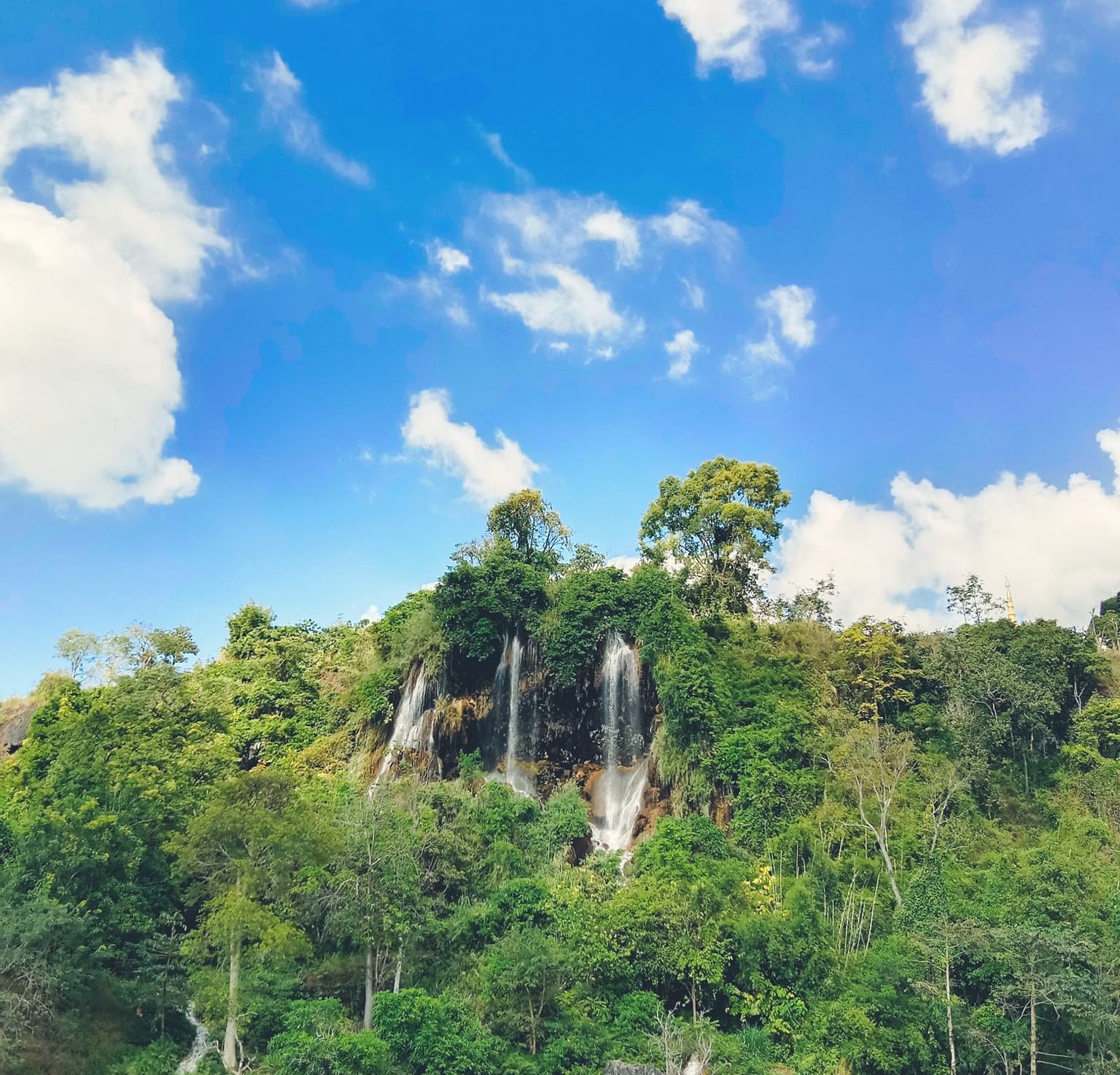 Image credit: @marialdhada
About 10 minutes from Tum Si Fah, you can pay a short visit to Thararak Waterfall – flowing from a cliff into a reservoir. You can also see a pagoda above the waterfall from the reservoir.
---
Explore Tum Si Fah in Tak
---
Due to its natural blue wall, the cave will be worth your visit. If you're interested in touring caves, you shouldn't miss this one.
While travelling in Tak, you can drive to this blue cave from the city's downtown in 30 minutes.
Blue Cave
Address: Mahawan, Mae Sot District, Tak 63110
Contact: +66 5 551 4341 | Google Maps
Other interesting places in TH to sightsee:
---
Cover image adapted from: @marialdhada, @patty__pakana and @goodieshatyai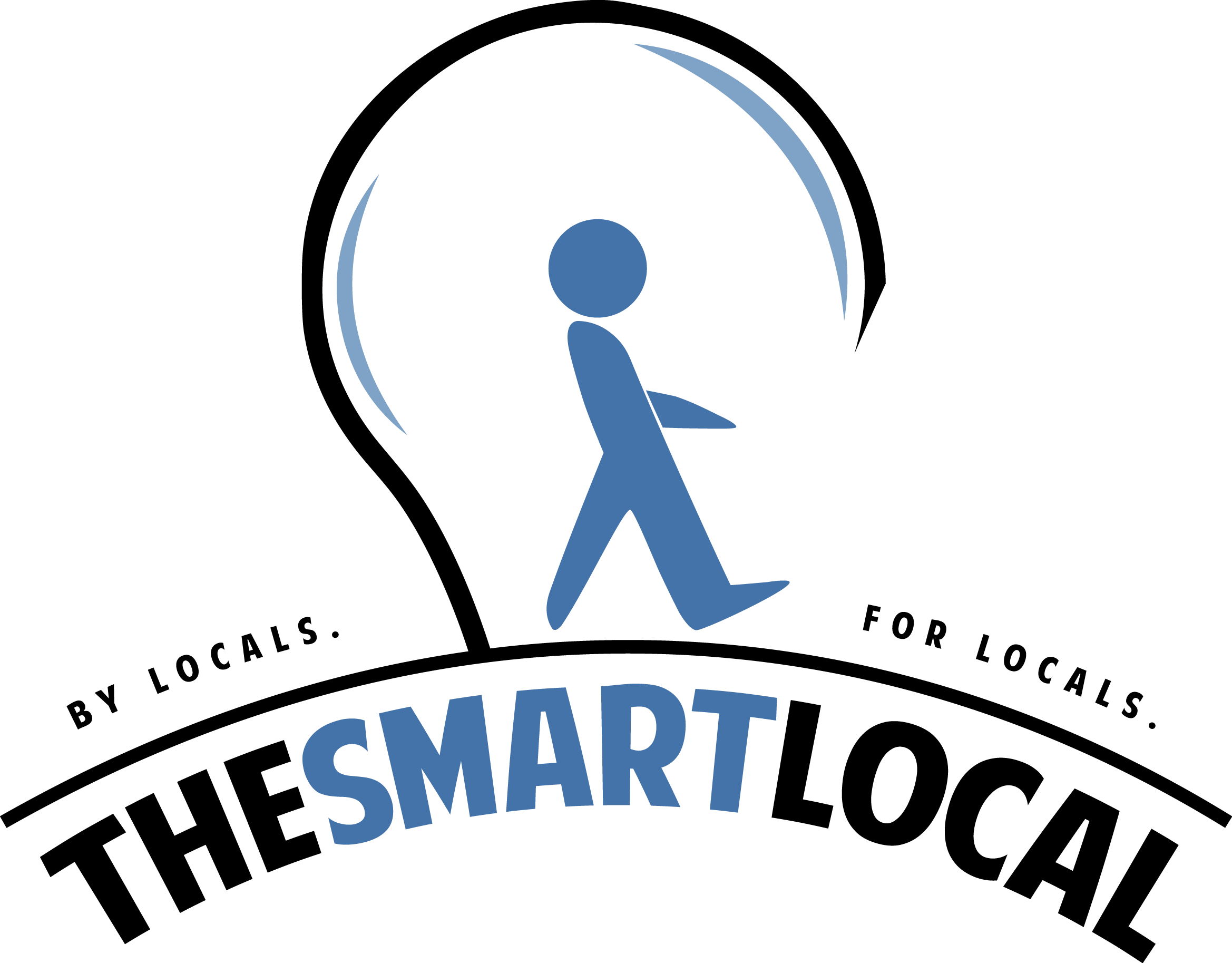 Drop us your email so you won't miss the latest news.