Patong Beach in Phuket
---
Patong Beach – or Hat Patong in Thai – is known as the most popular beach in Phuket. What most don't know is that it used to be a quaint fishing village, before it was discovered by travellers.
As one of the island's very first breakout attractions, Patong comes with everything: beachside hotels, traditional spas and glitzy restaurants. But let's not forget its way less touristy side, boundless coral reefs, natural waterfalls and even a hidden stairway to 'heaven' – or two.
If you have no clue where to start, don't worry.
Here's the ultimate insider guide on what to do, where to visit, and what to eat at Patong Beach in 2022 – as recommended by locals.
More island guides around Thailand:
---
Things to do on Patong Beach
---
1. Snorkel by underwater ruins and swim with manta rays
---
Snorkeling or diving are essential activities for any visit to Phuket. The northern part of Patong Beach in particular, is the best place for you to bask in extraordinary sights of life beneath the waters.
However, if you'd like to witness recherché fishes waddling past your face in real-time, pick a snorkeling or diving tour via certified diving centres.
Image credit: @kung_k2dive via @nnawath
These tours will take you to Phuket's surrounding islands that are filled with natural wonders – marine life, caves and sunken underwater wreckages, to be exact.
Try free-diving – a.k.a. diving without a tank – at Racha Yai and Racha Noi islands.
Image credit: @oil_aoyvlog
For day trips, the clear waters of Racha Noi, Racha Yai, and Phi Phi islands are great alternative diving spots. In particular, Koh Bon and the Similan Islands' liveaboard trips let you discover exotic reefs and swim beside manta rays.
Left: Manta ray spotted in Koh Bon, Right: A coral reef in Similan Islands
Images adapted from: @pariepp, @nnawath
So, grab 'em goggles and your wetsuits, as this will be one of those once-in-a-lifetime experiences for sure.
Pro-Tip: Most diving companies offer PADI Open Water Diving and Discover Scuba Diving courses for those who see themselves turning it into a hobby.
---
2. Fly through the seabreeze while parasailing & jet-skiing
---
Patong Beach. Think banana boats, wakeboarding and all manner of windsurfing options lining its white sandy shores.
Of all these water sports, we'd argue that jet-skiing and parasailing are clear winners when polling the locals on which activity is worth its salt – and price.
Image is used for illustration purposes only
Image credit: Asia Reservations
While one allows you to race with the waves, another lifts you up in the air giving you a glimpse of what flying feels like. As for prices, each water activity usually costs around ฿1,500 (~USD45) per person.
Image credit: enSquared Aired
For fans of surfing, word on the street says the best spot to surf is at the northern end of the beach where there's plenty of wind and waves to catch.
Image credit: @pattaravadi
But, if you're not ready for the blue waters, you can visit Surf House Phuket where you'll be surfing in a controlled environment.
No matter which activity you go for, some action on the water is an item first-timers definitely need to check off the list.
Pro-Tip: Some water sports operators may not provide insurance. Run through each shop's offerings carefully before signing up.
---
3. Conquer cliff-diving or a Ninja Warrior obstacle course
---
Ocean sports offer a sense of adventure unlike any other. But not everyone may be ready to be at the mercy of Mother Nature, the second we set foot into the seas.
If this sounds like you, Blue Tree Phuket offers a myriad of activities within a controlled environment – spacious man-made lagoons.
Image credit: Vasin At-Bangkok via Google Maps
Always wanted to try cliff-diving but didn't enjoy the prospect of swimming out to a bluff, ascending it, then jumping into the blue?
Image credit: @bluetreephuket
Blue Tree Phuket has a man-made "cliff" that's manned by lifeguards so you can simply climb up the steps before jumping off. All of the adrenaline, with way more peace of mind.
Image credit: @bluetreephuket
Visitors can also try standup paddle boarding with no qualms about falling onto a bed of sea urchins.
Image credit: @mylittlelovesblog
We think this is great for first-timers, or those who're simply worried about the unpredictability of sea elements – since you can pace your adventure based on your comfort level.
Image credit: Gezen Adam via YouTube
Adrenaline junkies should take note that you'll still get opportunities to conquer super fly slides, zipline rock climbing, and even try your hand at water jousting.
Full access to the lagoon starts at just ฿300 (~USD9.22) for Adults, and ฿200 (~USD6.15) for Kids under 120cm in height.
Image credit: Gezen Adam via YouTube
After ziplining and splashing around in the lagoon to your heart's desire, head over to the American Ninja Warrior arena. Yes, the one from the TV show.
Image credit: Blue Tree Phuket
Guests will get to muscle through hooped platforms, scale netted connectors or rock climbing facades and basically feel like a bona fide action star.
Image credit: Blue Tree Phuket
Other above ground activities besides this Ninja Warrior Arena, include an ice-skating rink, bubble soccer and beach volleyball courts. 
Image credit: Blue Tree Phuket
The tl;dr is simply that Blue Tree Phuket is great for visitors who want to test their limits in a measured way in the waters, or are simply looking to conquer extreme Ninja Warrior obstacle courses or cliff-jumping with the help of instructors.
Just a 20-min car ride away from the main Patong Beach area, def come prepared with alternative attire to swimsuits if you're headed down.
Blue Tree Phuket
Opening Hours: 8AM – 6PM, Daily
Address: 4/2 Srisoonthorn, Srisoonthorn Rd., T.Cherngtalay, A. Thalang, Phuket, Thailand 83110
Telephone: +66 7 660 2435
Blue Tree Phuket Website |  Google Maps
---
Photo-spots & where to eat
---
4. Make a rainbow your runway at Rainbow Street
---
Rainbow Street is literally a few steps away from Patong Beach. As the name suggests, expect bold street art splashed across the road reppin' an entire spectrum of colours.
Image credit: @HotelAndResort
Don't forget to keep your eyes peeled for mini-dolphin cameos on this crossroad with an attitude. Up since the end of last year, it's already attained IG-checkpoint status among loyal fans – both locals and tourists alike.
Werk a standing or sitting pose in any attire and you'll still pop.
Image credit: @pustermize
As the road spans 300 metres, you may spot surf skaters practicing their tricks and moves while – of course – posing for the camera.
Just like you're riding the waves with a pod of dolphins.
Image credit: @BearPackerHostel
As it'll only take a couple minutes, don't forget to take a stroll down the street to collect some cool shots to show the fam back home.
Rainbow Street
Address: Hatpatong Road, Pa Tong, Kathu District, Phuket 83150
---
5. Scale the stairway to heaven and meet E.T. at Baan Laimai
---
Besides a dedicated rainbow photospot, we'll highly recommend Baan Laimai to first-timers with jam-packed itineraries, to conquer all your photo-ops in one place.
A towering bamboo passageway to the beach.
Image credit: @type_ch
Baan Laimai Beach Resort – right smack in the centre of Patong Beach – is home to a literal "Stairway to Heaven" and a flowy, white canopy fronting the shores.
Conquer the stairway to heaven to show you've truly 'arrived' in Patong.
Images adapted from: @type_ch, @travel_paigunmai
Photogenic spots aside, stop by Baan Laimai's Hern Coffee and Bistro as well.
Besides an array of delectable local fare, the real reason you should visit Hern is the cafe's luminous moon backdrop where you can recreate that ride-in-the-sky scene from E.T.
The details are so realistic it looks like you're really on the moon.
Image credit: @ksuha_myxa
The cafe's brunch offerings include several dishes and drinks that fit the tropical setting, such as Spicy Tuna & Salmon Poke Bowl at ฿450 (~USD13.45) and All Vitamin Smoothie at ฿180 (~USD5.38).
Image credit: @tantaneat
While the cafe closes at 6PM, you can hang around at the resort's beachfront a little longer to get another shot of you walking up the stairs and into the sunset.
Hern Coffee and Bistro
Opening Hours: 9AM – 6PM, Daily
Address: 66 Thawewong Rd, Pa Tong, Kathu District, Phuket 83150
Telephone: +66 7 6344 135
Hern Coffee and Bistro website | Google Maps 
---
6. Give Southern Thai dishes a try at Kaab Gluay Restaurant
---
Opened for over 20 years, Kaab Gluay – which translates to "banana leaf rib" in English – is a local Thai restaurant that's well-known for its authentic, traditional cuisine – tbh, a trait that's scarce in an increasingly modernised Patong area. 
Image credit: Weekday Special
Located on Phrabarami Road, the restaurant often gets packed during the evenings – so do call or book ahead to secure a table once dine-ins resume.
Deep fried fish topped with soy sauce marinade
Image credit: @paitiewgunmai.official
While seafood is def included within the menu, Kaab Gluay also offers Southern Thai delicacies, such as Nam Prik Goong Siap – spicy shrimp dip – and Goong Pad Sataw – stir-fried prawns with stink beans and shrimp paste. Spiciness, guaranteed.
Nam Prik Goong Siap and Goong Pad Sataw
Images adapted from: @kaabgluaypatong
We also recommend finishing the meal with O-aew, which is a Phuket-style shaved ice dessert served with syrup, kidney beans, and jelly made from O-aew seeds – a great thirst-quencher endorsed by locals.
O-aew dessert at Kaab Gluay
Image credit: @parn_26
The price point is also worth a shout-out – it's surprisingly cheap with each dish costing only around ฿100 to ฿300 (~USD3 to ~USD9). Not to mention, the pluses of welcoming staff and a homey environment.
So, if a true-blue Thai dish is what you're looking for, make sure to add Kaab Gluay as a place to visit on your ever-growing checklist.
Kaab Gluay Restaurant
Opening Hours: 10AM – 11.30PM, Daily
Address: 58/3 Phrabarami Rd, Pa Tong, Kathu District, Phuket 83150
Telephone: +66 7 6346 832
Kaab Gluay Restaurant website | Google Maps
Pro-Tip: Those who are driving may want to take it slow on the approach as the eatery's a bit hard to notice.
---
Where to stay at Patong Beach
---
1. Chat with locals and fellow travellers at BearPacker Patong Hostel
---
Now, here's where a timely heart-to-heart talk will come in. *Clears throat.*
As you may have heard, Phuket isn't exactly a wallet-friendly place, particularly around Patong Beach. With that much activities to splurge on, you may want to save more on the accommodation.
Bearpacker Patong Hostel is SHA Plus+ approved.
Image credit: Viago
Just two minutes away from Patong Beach, BearPacker Patong Hostel is a cosy locale for that backpacking experience you've probably been missing.
Bond over literally 'chill' activities at the lounge area like movie-binge seshes.
Images adapted from: @BearPackerHostel
Besides the perk of interacting with good ol' friendly hosts, the hostel is kitted out with a large common area where "guests" can easily become "friends" after a Jenga game or two .
Backpackers will be happy to note that BearPacker's on the clean hostels list.
Images adapted from: Hostelz
BearPacker also offers several rooms: mixed-gender and female dorms – with a selection of four, six, or eight beds – to private rooms, including Deluxe King Room and Budget Single Room. For solo travellers, prices start as low as ฿378 (~USD11.32) if you book early.
Image credit: @BearPackerHostel
Other amenities include an airport transfer service, a laundry room and a rooftop pool for you to take a dip in or sunbathe the afternoon away.
Make sure to get a shot with their round windows before leaving.
Image credit: @ismailroslyy
For travellers on a budget, we def recommend BearPacker Hostel as one of your choices when you're planning your stay.
BearPacker Patong Hostel
Address: 162/3 Thawewong Rd, Pa Tong, Kathu District, Phuket 83150
Telephone: +66 9 0906 6515
BearPacker Patong Hostel website | Google Maps
---
2. Endless sea and sunset views at Andamantra Resort & Villa Phuket
---
Imagine waking up to this breathtaking view – a prism of blue where the sky meets the sea. Contrary to popular belief, you won't have to pay through your nose for that experience – if you're checking into Andamantra Resort & Villa Phuket.
Image credit: Andamantra Resort & Villa Phuket
Sitting idly on a hillside by Patong Beach, this five-star resort offers lush and spacious rooms and pool villas from ฿650 (~USD19.47) per night. It's a small bump in the price tag that will guarantee you a full bed, plus an endless view of sunsets.
The resort has rooms with private bathtubs to bask in the view.
Image credit: @phuket_floating_basket
Guests at Andamantra can also have their meals served straight to their rooms or in a floating basket – ฿449 (~USD13.45) per set – to mimic that #travelgram pic you've spotted on that jet-setting friend's stories.
Image credit: @andamantra
Island-hopping too mainstream? No problem-o. Try pool-hopping instead in the three swimming pools here. Moreover, what's nice about the natatoriums is that every marble-topped corner can spawn a shot worthy for the 'gram.
Image credit: @eknarin_park
To round out an eventful day, grab a drink at one of their in-house bars – a.k.a. Blue Horizons and Tropics – as you watch the sun sinking into the sea.
Image credit: @andamantra
With the current situation, we should factor the hygiene and safety levels of each hotel into our decisions on accomodation. Rest assured that this resort is one of many on the list that are SHA Plus+ approved. 
Whatever you're going for, you'll definitely be in for a treat here at Andamantra. Don't forget to scour the resort for more hidden photo spots during the course of your stay.
Andamantra Resort & Villa Phuket
Address: 290/1 Phrabarami Rd, Tambon Patong, Kathu District, Phuket 83150
Telephone: +66 7 6370 400
Andamantra Resort & Villa Phuket website | Google Maps
---
Travelling to Phuket in 2022
---
Thailand's islands have been opening progressively to international tourists since July 2021. This means that Phuket vacay you've been planning won't stay a pipe dream forever.
Heading over from Singapore will be possible for fully vaccinated tourists via two-hour flights. Here are flights to consider, but do check the website of Singapore Airlines and Jetstar Asia for updates.
Phuket's Patong Beach is admired for its turquoise waters, clear skies, and vast array of water activities, having come a long way from its humble fishing village origins.
But whether you've set your sights on deep sea adventures or spectacular photo-spots hugging the shoreline, Patong Beach is def a good place to start.
Other IG-worthy spots in Phuket:
---
Cover image adapted from (L-R): @jindamaneee, @type_ch, @boongc
Enjoying The Smart Local Thailand? Follow us on Facebook and Instagram for more stories like this.

This post was brought to you by the Tourism Authority of Thailand Singapore Office.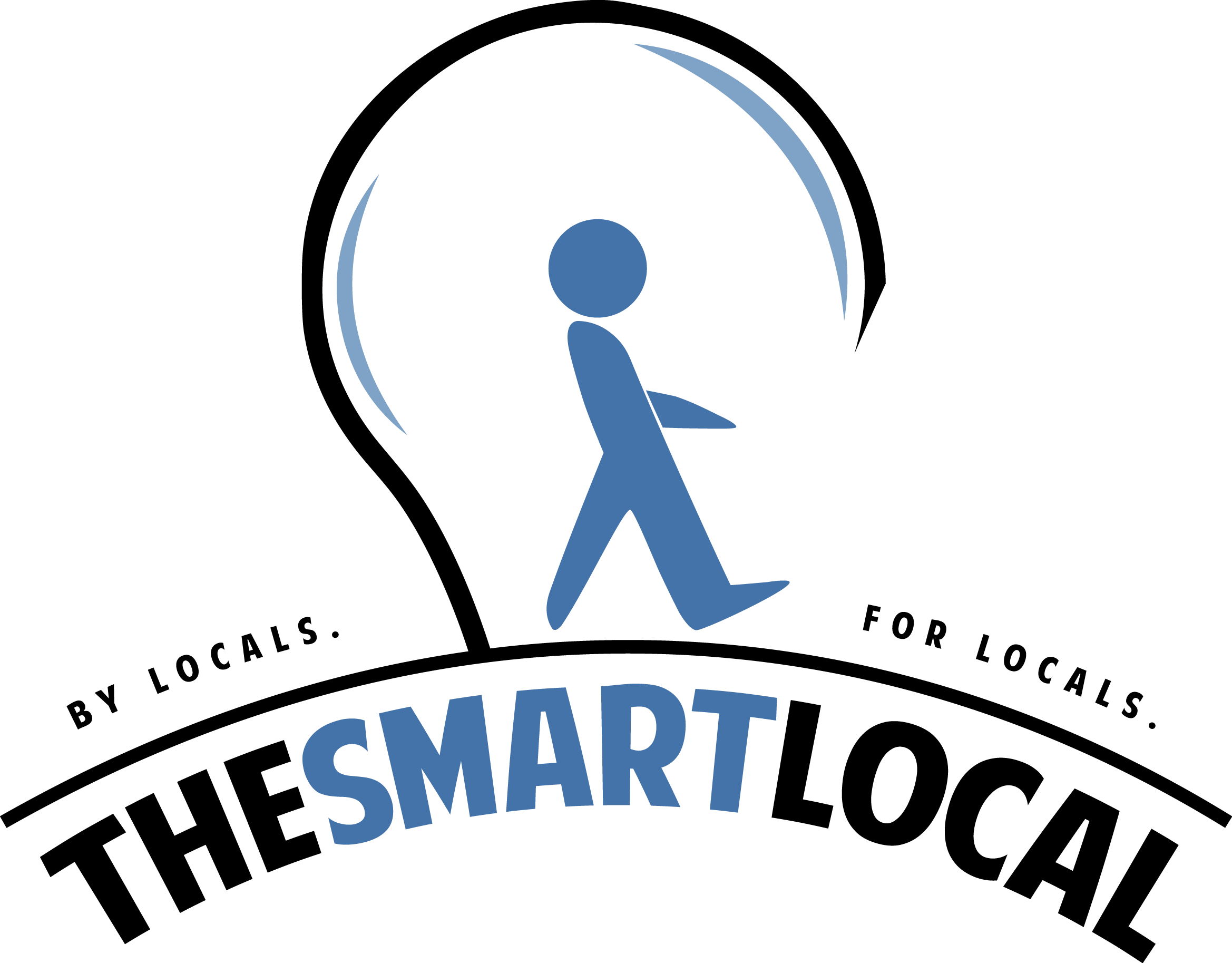 Drop us your email so you won't miss the latest news.