Things to do in Bang Kachao
---
As a local who lives in Bangkok, it's no denying that us city folks could do with more green spaces around town. But even a location so seasoned among travellers has hidden gems to still discover.
Located in the Phra Pradaeng district of Samut Prakan, which sits just across the river from the concrete jungle of BKK, is Bang Kachao; also known as the "Green Lung of Bangkok".
Image credit: Tourism Authority of Thailand
Bang Kachao is an "island" formed by the curve of Chao Phraya river. Full of lush greenery, plantations, and parks, this is a great place to relax from the BKK bustle. 
---
Cycling around Bang Kachao
---
One of the best ways to get around the green lung is to hop on a bicycle and whizz through the sights and sounds of the community. Bang Kachao is home to Sri Nakhon Khuean Khan Park and a Botanical Garden, two photogenic pit stops to visit with your cameras ready.
Unlike travelling around Bangkok which involves lots of commuting and getting stuck in traffic, Bang Kachao is an idyllic retreat where visitors can practice responsible tourism, with bikes being an eco-friendly mode of getting around.
With no CO2 emissions to worry about, cycling helps keep Bang Kachao's surroundings green
Image credit: Tourism Authority of Thailand
Biking is really popular here, so get a bike to rent from just ~฿40 (~฿20 for kids) and explore the area. Do note that rental shops would require you to leave your ID card or passport as a deposit, and that bikes must be returned by 6pm.
With your bike ready to go, here are 7 things to do while at Bang Kachao:
---
1. See a giant statue of Ganesha at Maha Devalaya Hindu Temple
---
Image credit: Ganesh For You
Before beginning your journey around the green lung, drop by Maha Devalaya Hindu Temple and be in awe of its 9m-tall statue of the Hindu elephant god Ganesha.
Thais believe that we should pray for blessings before going on a journey, making this the best first pitstop on your adventure.
---
2. Get a cuppa at The Ozone Bangkrajao
---
Image credit: @Heart2Feet
Some of us can only function with caffeine in our system, so get ready for the day by getting a cup of coffee at Ozone Bangkrajao Cafe next. The cafe actually consists of several open-air wooden huts, in which you can enjoy your hot lattes with a pretty view of the nearby coconut plantations and canals.
Image credit: @wansook_n
With huts located around the river and plantations, it almost blends into the surroundings without disrupting the environment it is in. The cafe also provides free rowboats for customers who want to explore the area further.
The Ozone Bangkrajao
Address: 62, 10 หมู่ 10 Phetchahung Rd, Bang Yo, Phra Pradaeng District, Chang Wat Samut Prakan 10130, Thailand
Opening Hours: Fri-Sun: 9AM-6PM (Closed Mon-Thur)
Telephone: +66 81 439 8239
---
3. Support local with unique tie-dye and incense souvenirs
---
Image credit: Tourism Authority of Thailand
If souvenirs are your jam and you'd like to bring home something to remember Bang Kachao by, add the Incense Stick House to your itinerary. You won't just be browsing for gifts here though – there'll be fun activities in store that include making your very retro tie-dye shirts.
In the process of a tie-dye masterpiece
Image credit: Tourism Authority of Thailand
While waiting for your shirts to be ready, join host Mr Pad who'll be teaching you how to make herbal incense sticks from scratch, with calming scents like bergamot and citronella. 
These incense sticks are great for warding off pesky mosquitoes!
Image credit: Tourism Authority of Thailand
Materials will be provided by the local Bang Nam Phueng Women's Farmer Group, so show your support for local businesses and have a go at making a unique gift. This is a simple way you can contribute to responsible tourism that benefits local communities.
---
4. Visit a fighting fish gallery
---
Images adapted from: @tortor072 and @nakhwanz
Did you know that betta fishes are one of the most popular pets for older folks in Thailand? Learn more about these gorgeous fishies at Siamese Fighting Fish Gallery, a local museum that aims to educate the younger generation about these fish.
This will also give you a nice break to stretch from your walking or cycling while learning something new in the process.
---
5. Sneak a photoshoot in at Sri Nakhon Khuean Khan Park
---
Image credit: @lapakteaw
Situated in the heart of Bang Kachao, Sri Nakhon Khuean Khan Park And Botanical Garden will be the highlight of your trip thanks to its majestic landscape and cool photo-ops.
The park's lush trees contribute to Bang Kachao being a green lung, helping replenish the air with oxygen
Image credit: Tourism Authority of Thailand
A wooden path is built through the serene jungle – follow this and go through the giant trees until you reach the lake in the middle.
Snap a creative photo to commemorate your visit
Image credit: @maity_mt
There is also a bird-watching tower in the middle of the park, so climb up for a pretty view of the entire area. Put your birder's hat on and keep your eyes peeled too – the park is home to over 100 kinds of birds!
---
6. Relax and unwind at Hiddenwoods Cafe
---
Image credit: @qxzy_mai
Hiddenwoods Cafe is a modern cafe that sits on the edge of Chao Phraya River, making it another cafe with an amazing riverside view.
With its brown hardwood and glass walls, the cafe looks like a cosy cottage amid greenery. Here, you can get coffees or smoothies, as well as desserts like cake.
Images adapted from: @just.wa.sita  and @hiddenwoods.bkk
After your meal, take a stroll through the cafe's green grove or chill at the outdoor area. Being on a bike while here also means that you wouldn't be pressed for time, giving you a chance to chat up with some locals to learn more about Bang Kachao too.
---
7. Meet friendly locals at the floating market
---
Images adapted from: @ratcha88n and @nak_anutida
We've saved the best for last. Welcome to Bang Nam Phueng Floating Market, a friendly market run by local folks selling tasty street food and goods for visitors, open on weekends from 8am onwards.
You'll also be helping the local community and nearby villagers by purchasing homemade goodies here.
Image credit: Pantip
This is definitely a great place to end your trip and refuel with delish Thai traditional food and snacks that aren't always easy to find, such as Miang Kum – mixed herbs wrapped with betel leaves – and coconut pudding.
---
Getting to Bang Kachao
---
What many locals like about Bang Kachao is that it's really easy to get to via public transport despite its seemingly off-the-beaten-track location.
Bid farewell to the crowded city and hop on a BTS/MRT to Bang Na BTS station. From there, take a motorcycle taxi and let the driver know that you're heading to Wat Bang Na Nok, a riverside temple by the pier.
Image credit: TripTH
Here, a ferry will bring you across the river to  Wat Bang Nam Phueng Nok pier – aka Bang Kachao! The trip will take around 10 minutes and costs only ฿4.
Don't forget to ask the staff about the ferry timings to make sure you don't miss the last boat back.
We'd recommend starting your trip early in the morning so that you'll have the entire day to explore everything Bangkok's Green Lung has to offer.
For your convenience, we've made a Google map with more fun locations to check out in Bang Kachao.
---
Playing your part in travelling responsibly
---
Check out the skyline of Bangkok in the distance
Image credit: Tourism Authority of Thailand
Bangkok's little oasis is a treat for anyone looking to relax over the weekends without the hassle of planning a trip amid these uncertain times. Plus, it's a great place for anyone interested in broadening their bucket lists with environmentally-friendly spots to visit around Thailand. 
Responsible tourism involves activities such as those that bring benefit to local and host communities, provide contributions to conservation efforts, and provide tourists with meaningful experiences with local culture and people.
This form of tourism plays an important role in our world today, with issues like climate change hot on our tails. Besides being eco-conscious, contributing to sustainable businesses and local communities is another way to play your part as a tourist too.
Discover more eco-friendly travel ideas in Thailand here!
More ideas for a green getaway: 
---
Featured images adapted from: Tourism Authority of Thailand, MThai, @Heart2Feet, @lapakteaw
Enjoying The Smart Local Thailand? Follow us on Facebook and Instagram for more stories like this.
This post was brought to you by the Tourism Authority of Thailand.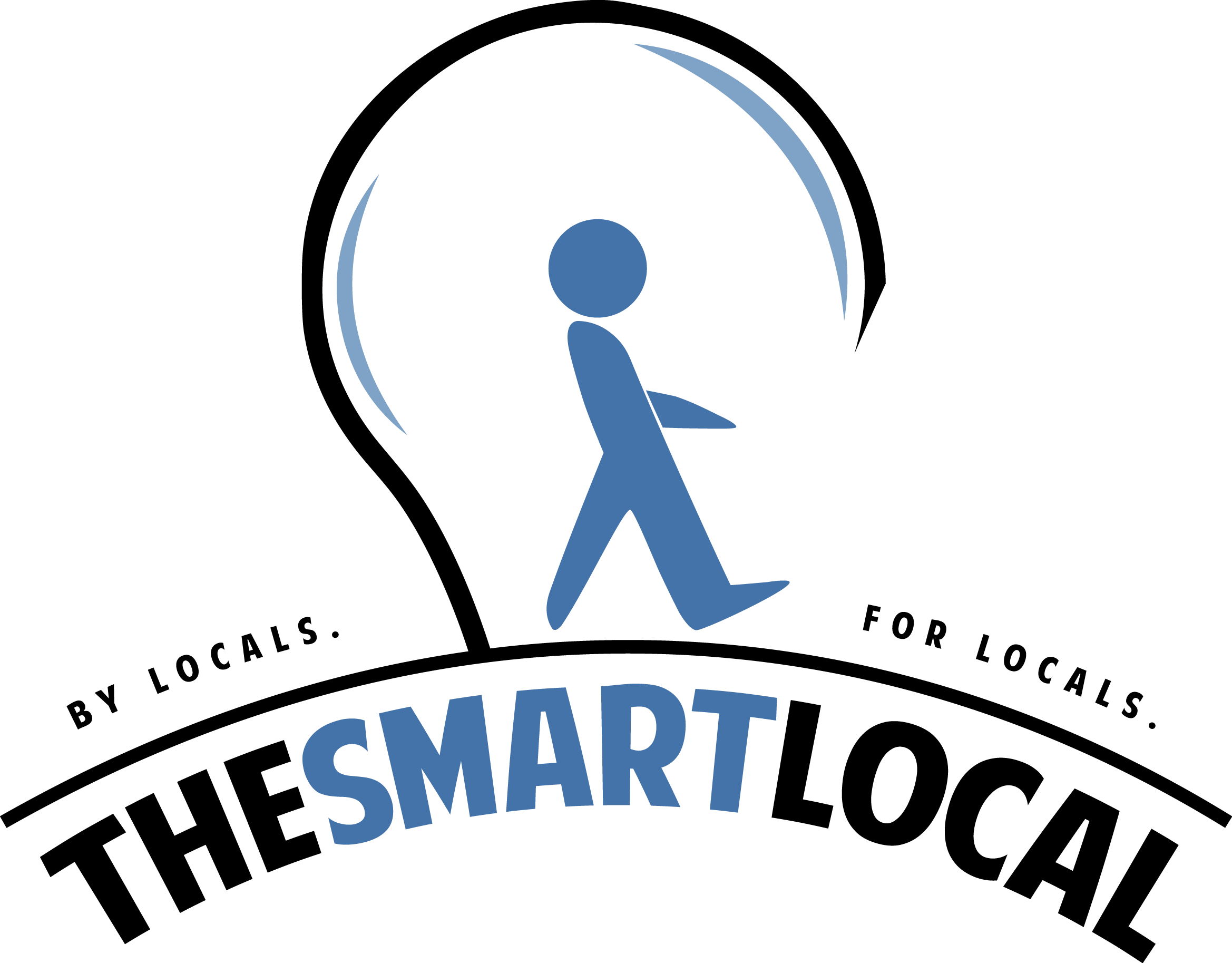 Drop us your email so you won't miss the latest news.