11 Bangkok night markets to visit 
---
When it comes to our country's top attractions for holiday seekers, we bet markets will be among the first to cross your mind. No matter which market we go, we can't seem to not spot crowds of tourists snapping photos of them guzzling on plates of mango sticky rice.
However, many markets in Thailand are open in the day and closed in the evenings, so it could be hard for you to visit because you're stuck at work.
So check out these 11 night markets in Bangkok the moment you clock out – where you can shop near a big plane or a giant ferris wheel while admiring cool street art.
---
1. Box Space Ratchayothin – creative container shops near Chatuchak 
---

Image credit: edtguide
As of 15th February 2023, Box Space has reopened. However, since some readers had earlier written in October 2022 to share that Box Space seemed partially closed with only 3-4 shops open, do check its socials before going down.
Thai people have been known for being highly creative. If you doubt whether that's true, let this market be an example.
Box Space Ratchayothin is a night market near the Chatuchak District in Bangkok where you will be greeted with many colourful containers repurposed into shops and restaurants when you arrive.
Image credit: hello2day
The market offers three zones for visitors to stroll around: Market Zone, Plaza Zone, and Hangout Zone. For those you love buying clothes to jam your closet, the Market Zone is where you will be browsing around cheap stylish clothes.
After you've bought some clothes, visit The Plaza Zone to satisfy your cravings with various food stalls, or chill out with your friends in the bars and restaurants in the Hangout Zone after long hours of work.
Image credit: edtguide
Before you go, don't forget to snap pics for your friends at these colourful containers on IG to let them know which stalls are most worth visiting.
Address: 15, 15/1 Ratchadaphisek Rd, Chatuchak, Bangkok 10900
Opening hours: 6am – 12am, Daily (depends on the shop)
Nearest train station: BTS Ratchayothin
Contact: Box Space Ratchayothin's Facebook | Google Maps
---
2. Chang Chui Plane Night Market – hipster Bangkok night market with a giant plane
---
Image credit: Soimilk
Like what you'd expect at most Bangkok markets, Chang Chui Market is filled with art galleries, workshops, and creative spaces where people can meet up. Events, like seminars, concerts, and parties also regularly occur here.
But nothing stands out like this old giant plane in the market. TBH, it's a major draw for locals and tourists alike to keep returning for post-apocalyptic photo ops on the 'gram.
Image credit: @koffertraum.at
Peeking inside the plane, you'll find a fine dining restaurant with old furniture that reminds us of a fancy eatery with intricate carpets, stone statues of angels and actual chandeliers.
Image credit: @lamaladaniela
We hear that many of the shops and cafes were built from galvanised iron sheets, which contribute to the market exuding an old-school, edgier ambience. Furthermore, the works of art here are upcycled from old glass panes or teak panels. So get your camera ready because you will likely get some cool shots if you stay till the sun sets.
Image credit: magazine.foodpanda
When dusk falls and evening's twilight approaches, many revelers flock to bars and saloons for drinks in Chang Chui Market. 
For craft beer drinkers, some saloons offer craft beer from ฿200 (~USD6)/cup. Be quick to get a table because they usually fill up quite fast in the evenings.
Image credit: uk.hotels
We'd also swing by this place right before leaving, even if not for drinks. Under this giant plane sits a sprawling area to dine with your companions till the market is closed.
To get here, you can get off at MRT Sirindhorn and take a taxi to the market, which takes seven to ten minutes by car.
Address: 460/8 Sirindhorn Rd, Bang Phlat, Bangkok 10700
Opening hours: 11am-11pm, Daily
Nearest train station: MRT Sirindhorn
Contact: Chang Chui's Facebook | Google Maps
---
3. Asiatique: The Riverfront – riverside market with a giant ferris wheel
---
Image credit: cktravels
When you travel in Bangkok, you can't miss Asiatique The Riverfront, a night market by the Chao Phraya River.
This market used to be a former trading port, but was later renovated into a night market where warehouses have been given a new lease of life.
Situated inside these old warehouses are walking streets with antique shops, artisan crafts, and restaurants decorated with vintage artwork.
Image credit: @bangkokbehindlenses
For first-time visitors, you may be overwhelmed by the large area to cover. Just note that the market comprises many zones: a graffiti zone, an old town zone, and a ride zone. So pick one that interests you, and look for signs or a map of the premises to get there.
Image credit: BKK Longboard
If skating is your favourite pastime, bring a skateboard and amaze your friends with a flip at the skate park here.
Image credit: @ploy.064x
To round out our to-do list, definitely pay a visit to the humongous ferris wheel at night – so you'll get to see it all lit up – for 360° views of the Chao Phraya River.
We've compiled ticket prices below:
฿400 (~USD12)

for adults

฿250 (~USD7)

for kids (<120 cm)

฿250 (~USD7)

for seniors

฿200 (~USD6)

for the disabled

฿2500 (~USD75)

for VIP cabins
For a leisurely evening out, Asiatique is definitely a must-visit for folks who've never been here before pre-pandemic. If you've seen it before, however, you may be interested in the ever-popular train night markets instead.
Address: 2194 Charoen Krung Rd, Wat Phraya Krai, Bang Kho Laem, Bangkok 10120
Opening hours: 11am-12an, Daily
Nearest train station: BTS Taksin
Asiatique: The Riverfront's Facebook | Google Maps
---
4. Srinagarindra Train Night Market – vintage Rod Fai market with street food 
---
Image credit: @shun.smartab
Srinagarindra Train Night Market is one of the most well-known rod fai – a.k.a. train – night markets in Bangkok. Seasoned shoppers will know that they're known for their vast array of streetwear outlets, street food stalls, and saloons.
Since this market is also branded as a vintage market, don't be too surprised if you see a lot of old stuff sold in many spots.
Image credit: @nomadic3650
While walking around, you may catch sight of this gigantic plane peeking out at you from the rooftop. We'd take it as a place marker for a gathering point to meet up with your friends.
Image credit: @nomadic3650
If you are a fan of classic cars, you'd also probably be able to spot these models of old 4-wheel drives scattered around the market for that necessary IG shot.
Image credit: @the_drive_bar_bkk
That long walk navigating the many rows of shops getting you thirsty? Thankfully, there's plenty of outdoor seating for a swig of ice-cold beer straight from the bottle at the bars here. To sate your appetite, you can also order Thai snacks to munch on while you regale your mates with how you survived the pandemic.
Address: 14 Srinagarindra Rd, Nong Bon, Prawet, Bangkok 10250
Opening hours: Thu-Sun 5pm-1am (Closed Mon-Wed)
Contact: Srinagrarinda Market's Facebook | Google Maps
---
5. Chatuchak Weekend Market – warehouse-priced clothes and authentic Thai food
---
Image credit: @ismael_pisut
Pre-pandemic, this crowded market in Bangkok was no stranger to most locals and tourists once. The Chatuchak Weekend Market remains a popular option for folks who wish to look for cheap, authentic Thai food and clothes on a budget.
Image credit: @time_to_review
Traditionally, Chatuchak Night Market is known for its affordable streetwear, at warehouse or wholesale prices. You'll find plenty of options, for all genders with jeans, hoodies, coats, and athletic wear covered in different stalls.
So if you think you won't be able to resist buying tons of clothes to refresh your wardrobe, bring a friend or two to help carry your haul home.
Image credit: @ariane.le
Besides clothes, we'd recommend hitting up the street food stalls, for their cheap and diverse dishes. If you're a newcomer in Thailand and interested in trying Thai food, roam around this market and try as many items as you'd fancy.
This accessible market is very close to the MRT Kamphaeng Phet and Chatuchak stations. You can get off at these both stations and reach there on foot in less than five minutes.
Do note that this night market is only open on weekends but is quieter on Sundays.  
Chatuchak Night Market
Address: Chatuchak Park, Kamphaeng Phet 2 Rd, Chatuchak, Bangkok 10900
Opening hours: Fri-Sat 7pm-3am | Sun 5pm-11pm (when more stalls are open)
Nearest train Station: MRT Kamphaeng Phet / Chatuchak
Google Maps
---
6. Hua Mum Night Market – night market for foodies
---
Image credit: @airasiasuperapp.sg
Hua Mum Market makes this list as the go-to market for foodies in Bangkok due to the sheer variety of street food stalls here.
The brightly lit area houses many famous restaurants, for example, Sathanee Mee Hoi and Ting Korean for those who fancy Korean fare.
Image credit: @madman_in_the_world
After you've filled your bellies, or quenched your thirst with a coconut smoothie, browse through thousands of racks of trendy clothes in individual stalls around the night market. We'd set aside about an hour to browse around, and a good tip is to look carefully at the options as you may encounter vintage pieces if you're lucky.
Image credit: DunkDunk Vintage
If the thought of having a haircut occurs to you when you're hard at work refreshing your wardrobe, drop by this vintage barbershop named DunkDunk Vintage.
For the gents among us, you'll be able to get your hair cut and washed for only ฿300 (~USD9). Do note that getting here can be a tad harder than other markets as there are no public train stations nearby. You'll need to take a taxi here if you don't have a car.
Hua Mum Night Market
Address: 11 Prasert-Manukitch Rd, Lat Phrao, Bangkok 10230
Opening hours: Sun-Fri 4pm-12am| Sat 6pm-12.30am
Contact: Hua Mum Night Market's Facebook | Google Maps
---
7. Indy Night Market – must-try food spots and live music
---
Image credit: Chilpainaii
Indy Night Market is a large lifestyle night market in Thon Buri where locals flock to for dinner, drinks, and a spot of shopping. Besides being home to many must-try food spots on local Thai websites, some famous food franchises can be found here, like Burger King, Domino's Pizza, The Coffee Bean & Tea Leaf, Starbucks etc.
So if you'd like to combine well-known franchised F&B brands with the vibe of walking through a typical Thai market, this marketplace is truly the best of both worlds.
Image credit: @ssdawn89
Those on the prowl for clothing and accessory brands by local designers – besides those you'd find in mainstream malls such as Platinum Fashion Mall in central Bangkok – will be pleased to note that you'll find a lot of caps, shirts, jeans and athleisure wear by them.
Image credit: @cactus.siam
Clothes and food have been spoken for on this list. So it's time for some representation – for plants. We spotted mini potted cacti and bonsais at this stall, perfect for adding a little colour to a dreary work desk or work-from-home space.  
Image credit: @keattichai
There's not a day that goes by without me extoling the virtues of a piping hot bowl of freshly cooked shabu shabu meat in spicy soup. This market has plenty of options as well, with cute Finding Nemo-inspired fishcake to boot.
Image credit: บาร์มหานิยม อินดี้ ดาวคะนอง
Before you leave, round out the day by saying cheers with drinks to a life free from the shackles of Covid-19 – hopefully – at this bar with live music performances. We think it's good to go off the beaten track some times – Siam central shopping district we see you – but it's hidden gems like this market that make trips memorable for sure.
Indy Night Market
Address: Dao Khanong, Chom Thong, Bangkok 10150
Opening hours: 5pm-12am, Daily
Indy Night Market's Facebook | Google Maps
---
8. Jodd Fairs – a night market in Central Bangkok (will be shut down in December 2023)
---
Image credit: @_miguelvillalva_
If you're in central Bangkok, you can't miss Jodd Fairs, a new night market that's the talk of the town. It's a night market situated next to Central Plaza Rama 9 where you can walk from the market to the department store in a few minutes.
This will be infinitely convenient for those who want to head over right after shopping in the regular district.
Image credit: @spider_traveler
For added context, Jodd Fairs has gained popularity among locals and tourists alike, since it was the once beloved Train Night Market Ratchada. Before Covid-19, the former market gained a lot of fans, especially the tourist crowd who loved the vintage food trucks and local fashion brands.
Image credit: @globebangkok
There is an event zone where you can take a look at classic cars and take some pics. It's important to note, however, that this market will probably be on the crowded side. No matter where you walk, you'll see long queues of people waiting in line for their items.
Image credit: @spider_traveler
A must-try dish here is 'Leng Zab' from ฿200 (~USD6). Think of it as a spicy soup brewed from a rich stock of pork bones. This restaurant named Mae Klong Noodle & Leng Saap  is usually packed with customers but if you adore spicy food, try dropping by when you visit Jodd Fairs.
Getting here is very easy because the market is a 5-minute walk from MRT Rama 9. Simply get off the train at the MRT station and walk to the back of Central Plaza Rama 9, before you'll see the familiar tentage of Jodd Fairs.
Update: Please be aware that the market will be shut down at the end of 2023 due to the end of the contract.
Address: Rama IX Rd, Huai Khwang, Bangkok 10310
Opening hours: 4pm-12am, Daily
Nearest train station: MRT Rama 9
Contact: Jodd Fairs's Facebook | Google Maps
---
9. Ong Ang – night walking street with stalls and vibrant murals
---
Image credit: Bangkok Post
Strictly speaking, Ong Ang isn't exactly a night market, but resembles an old-school night walking street. It's conveniently located near MRT Sam Yot, and what will strike you upon entering the district is the distinct street art plastered over the walls.
Folks typically come here to get a meal at the famous street stalls or even paddle in kayaks along the canal.
Image credit: @onionhead555
Formerly, Ong Ang used to be a trading area where Chinese and Mon people sold earthen jars and pottery. Now it's been redeveloped to be an artistic walking street where lots of people come to shop, or simply to hang out.
As you stroll down the pavement adjacent to the central canal, we're sure you'll be blown away by the numerous skilful paintings on the walls.
Image credit: @lifestyle.my.way
The Ong Ang canal sits between both sides of the streets, in a manner that's pretty reminiscent of Cheonggyecheon in downtown Seoul, South Korea.
Pre-pandemic, visitors were allowed to paddle a kayak through the canal, but this activity has been suspended due to Covid-19 safety concerns.
Image credit: tripanddrip
If you'd like to pay Ong Ang a visit, it will take you a 3-minute walk from MRT Sam Yot. Our top pick will be coming here by train, as it's the most convenient, and to take a stroll once dusk falls so the weather will be cooler on your evening stroll.
Address: Ong Ang Canal Samphanthawong, Bangkok 10100
Opening hours: Fri-Sun 4pm-10pm
Nearest train station: MRT Sam Yot
Contact: Ong Ang's Facebook | Google Maps
---
10. The One Ratchada – lively night market situated behind Esplanade Mall
---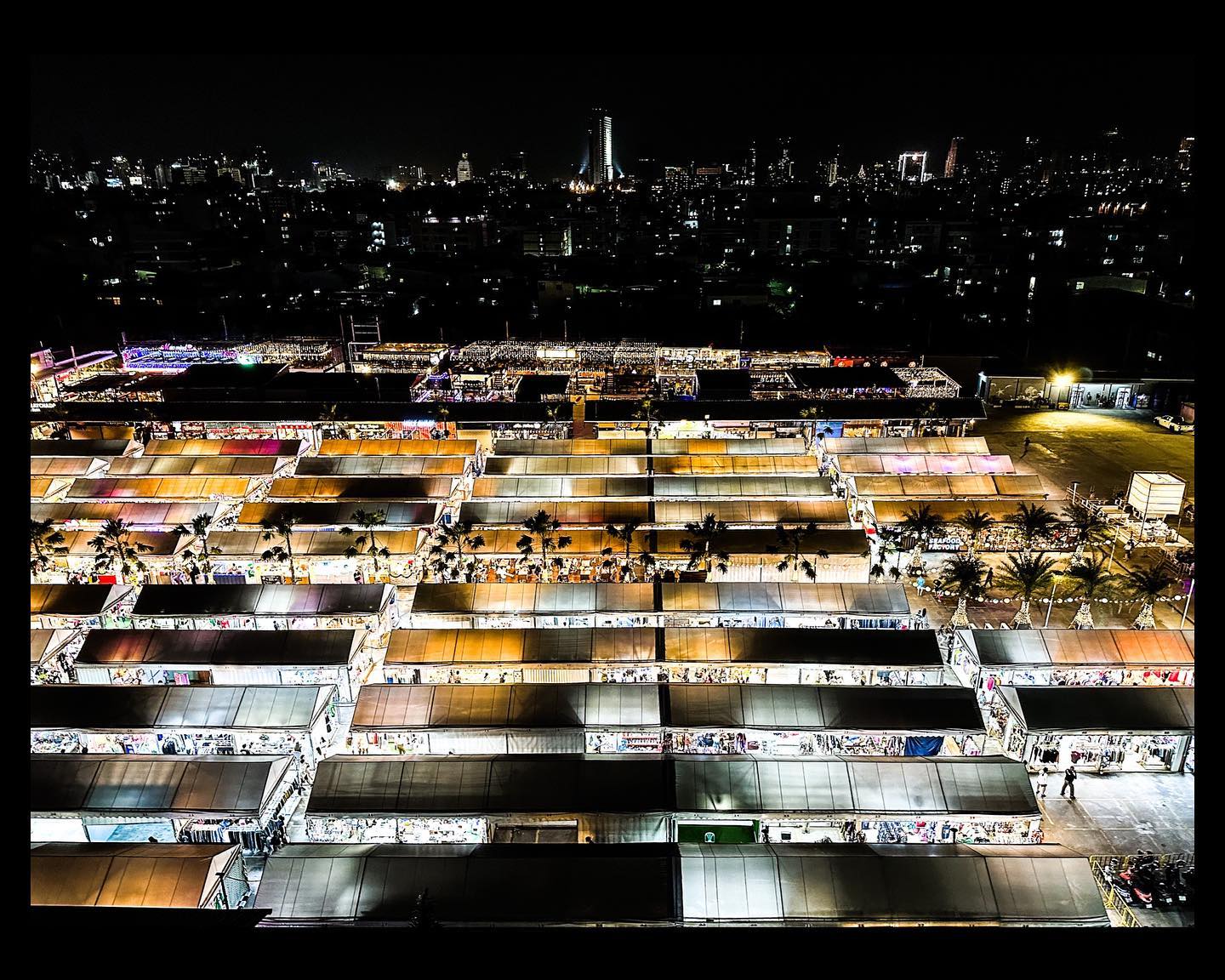 Image credit: @gallery_fake_xyz via Instagram
The One Ratchada is a night market that took the place of the previously closed Old Train Night Market Ratchada in 2021. Despite being a different market, the place gives off the same vibes.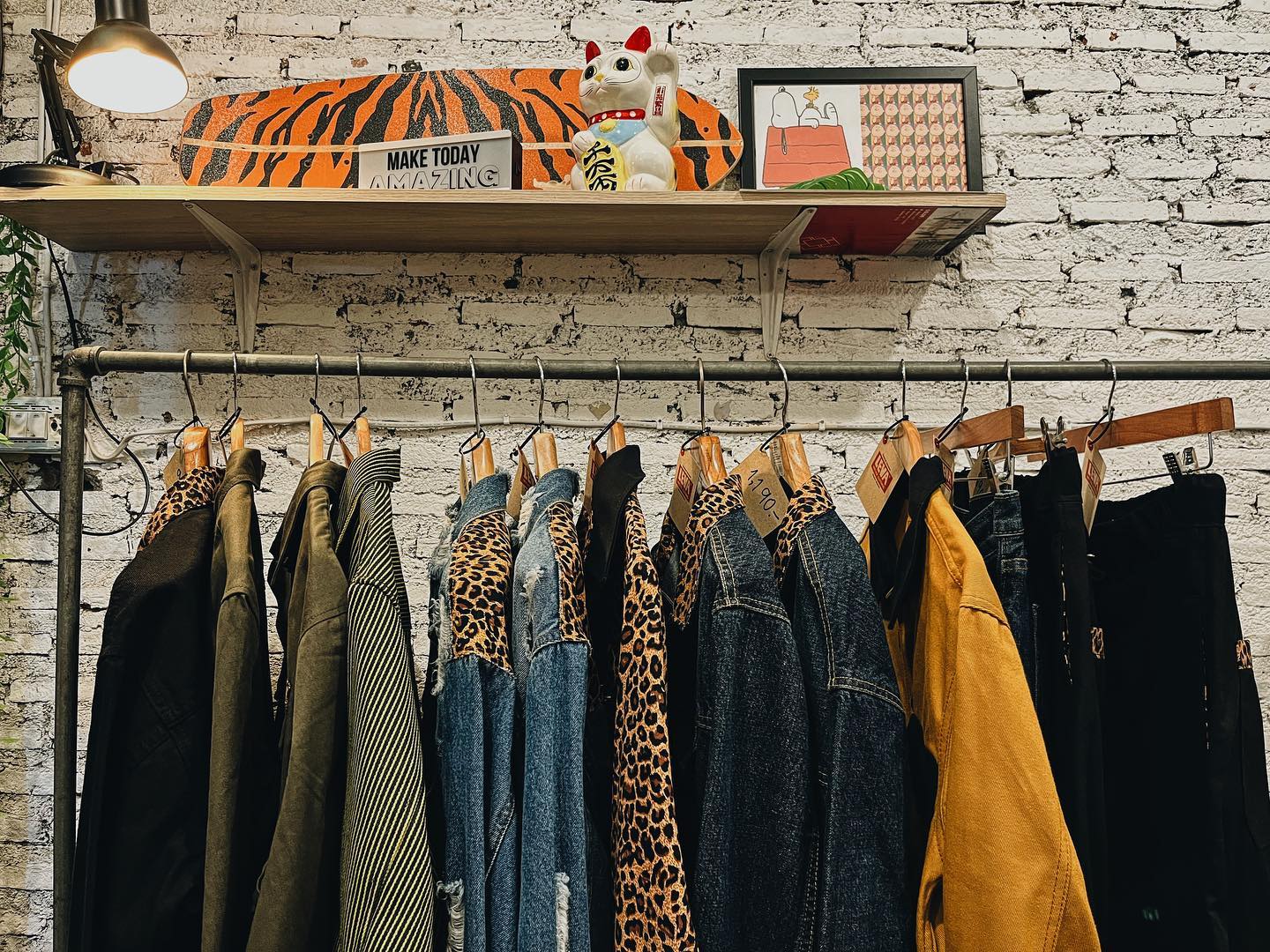 Image credit: @live_lifestore via Instagram
Visitors can enjoy exploring many stylish clothes as well as cheap accessories in the plentiful shops offered here.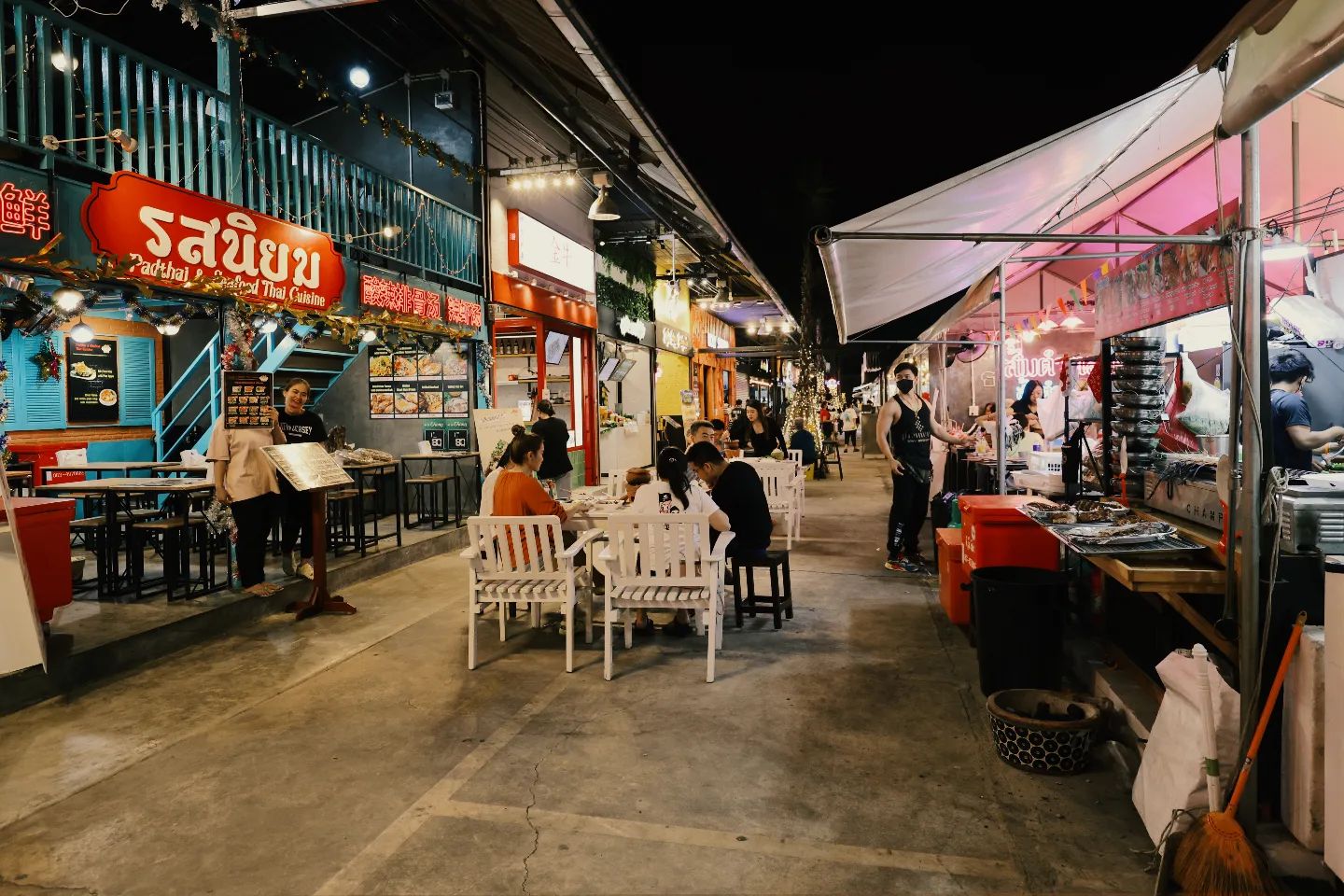 Image credit: @555aroundtheworld via Instagram
The same goes for the food stalls. If you see yourself as a foodie, you'll have a great time tasting the big array of diverse food items, both Thai and international. Also, the market has pubs and bars where you can bring friends to hang out and enjoy a leisurely time together.
What's good about this market is its location. The fact that it's located next to Esplanade Mall and an MRT station makes the market more conveniently accessible.
Address: Din Daeng, Bangkok 10400
Opening hours: 5pm-12am, Daily
Nearest train station: MRT Thailand Cultural Centre Station
Contact: The One Ratchada's Facebook | Google Maps
---
11. JODD FAIRS DanNeramit – a photogenic castle & classic cars
---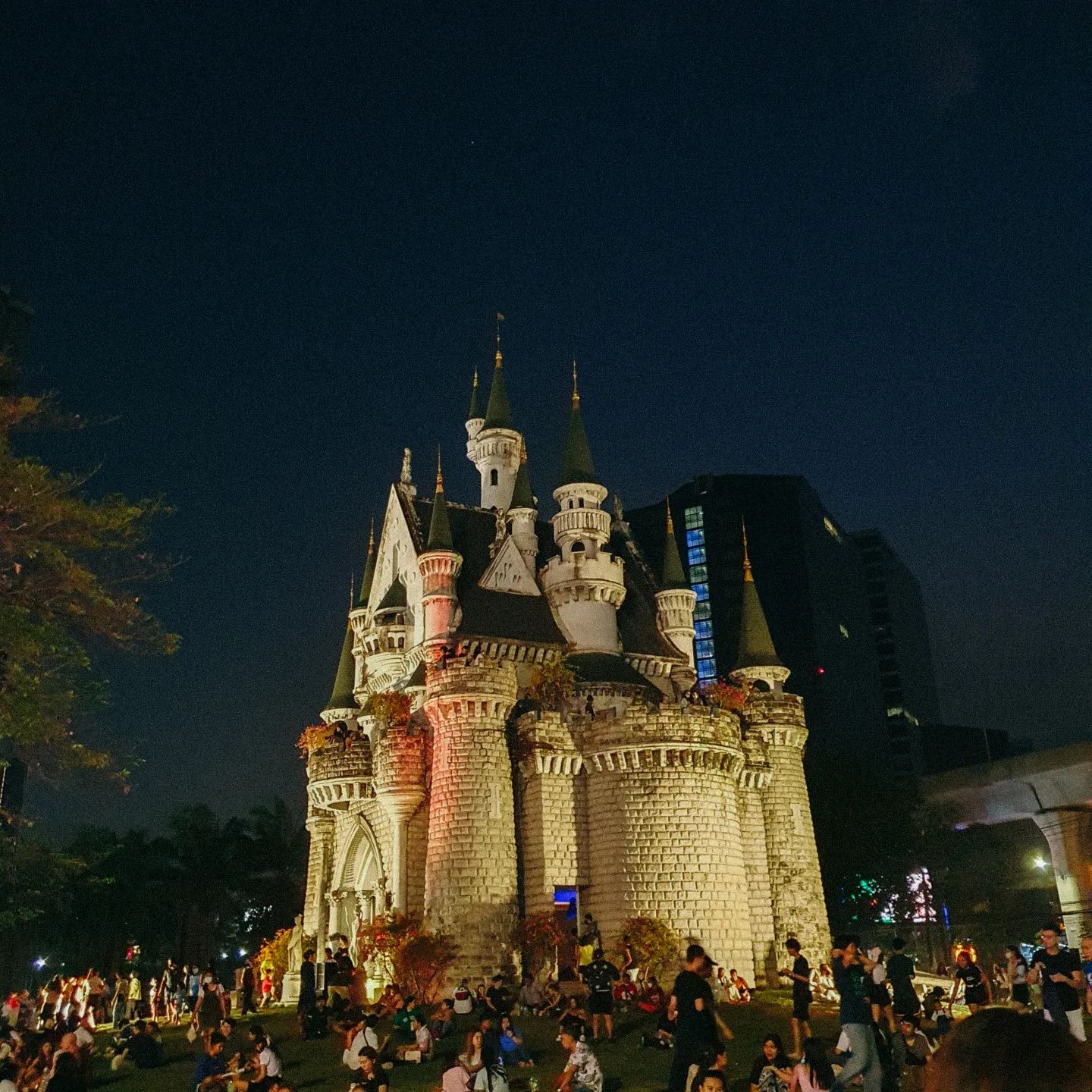 Image credit: @___natty.b___ via Instagram
Recently opened, JODD FAIRS DanNeramit has captured the hearts of many visitors, leaving them enamoured with the place. Its major draw is a photogenic castle that is filled with people gathering around every day.
In the market, you can find a plethora of delicious food dishes to satisfy your taste buds. You'll leave the market feeling fully satiated and content upon returning home.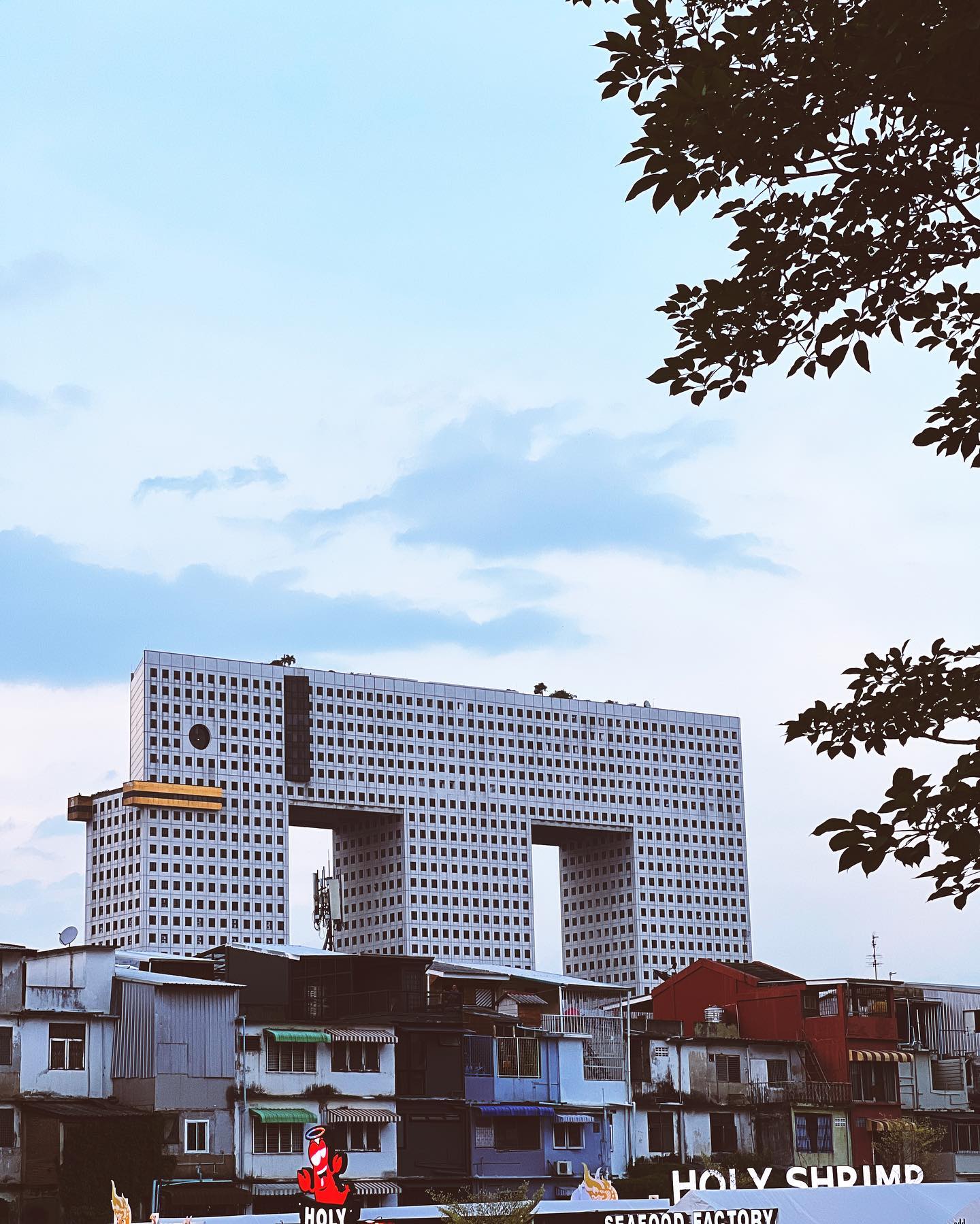 Image credit: @strangerkris via Instagram
From the market's location, you can enjoy a view of the renowned Elephant Building. Don't miss the opportunity to capture the charm and beauty of its distinctive elephant-shaped architecture.
Address: Phahonyothin Road, Chom Phon, Chatuchak Bangkok 10900
Opening hours: 4pm-12am, Daily
Nearest train station: BTS Ha Yaek Lat Phrao Station
Contact: Jodd Fairs Danneramit's Facebook | Google Maps
---
Explore these Bangkok night markets 
---
We're positive that this list of Bangkok night markets will bring back the fun shopping experiences you've missed since the pandemic has kept us in our pads for so long.
No matter what food you wanna try, clothes you wanna buy, or bars you wanna vibe at, these night markets have it all laid out for you. If you dread the hot, humid weather in the midday sun at typical markets you'd find in Bangkok, opt to visit these markets once night falls instead.

Check out other markets in Thailand:
---
Cover images adapted from (Clockwise from top left): cktravels, @_miguelvillalva_, edtguide, @lifestyle.my.way
 Article originally published on 9 May 2022 by Joelynn Wong. Last updated 30 June 2023 by Thanawut Fasaisirinan.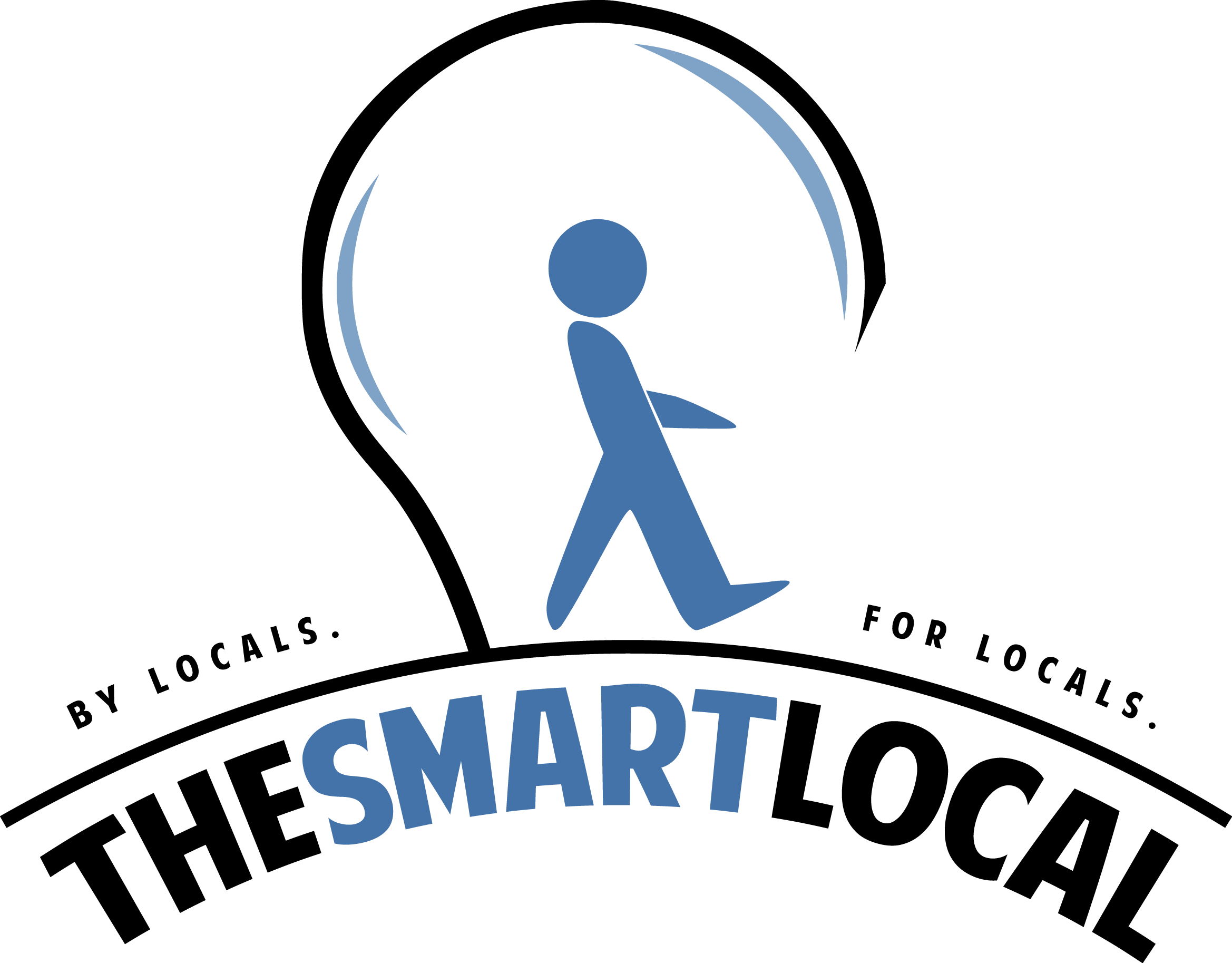 Drop us your email so you won't miss the latest news.